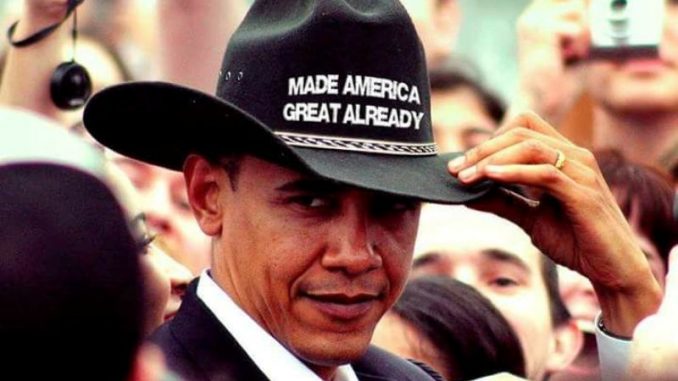 President Obama declares he would have beat Trump
President Obama declares he would have beat Trump if he could have run for a third term.  He said this during an interview with David Axelrod. He in no way was putting down Hillary Clinton.  He went on to clarify by saying:
"If you think you're winning, then you have a tendency, just like in sports, maybe to play it safer." Obama said in the interview with former adviser and longtime friend David Axelrod.  Axelrod is a CNN analyst, for "The Axe Files" podcast.
The President's actual statement
Here is how the President said he would have beaten Trump.  He said it in a professional manner but the sentiment made it clear via this statement:
"I am confident in this vision because I'm confident that if I had run again and articulated it. I think I could've mobilized a majority of the American people to rally behind it,"
Obama is a Rock star
President Obama prepares to leave the oval office having one of the highest approval rating in American history.  Especially at this point in any former Presidential term.
In conclusion
In conclusion, President Obama would not have had to deal with the Comey email sabotage.  He won twice, there is no reason to think his base would not have been there for a third time for him.
Finally, listen to the most appropriate "Eternally Yours" a timeless love song.
---
VALLEY VIEW
Get an especially relevant sneak peek at what is happening at Valley View:    If you like romance and intrigue, this is the place for you.  ENJOY!!
EXTRA CASH

Most Noteworthy: Are you always looking for ways to make extra cash? Here is a way that is fun.  You can do it while watching TV.  Take surveys with Mint Vine.  They will deposit money right into your PayPal account.  To try it, click the link.  https://mintvine.com/users/register/5266f23a8ec2a448530101
Disclaimer:  Everything written in this publication is the opinions of the writer and not that of the sponsors, advertisers or this publication.