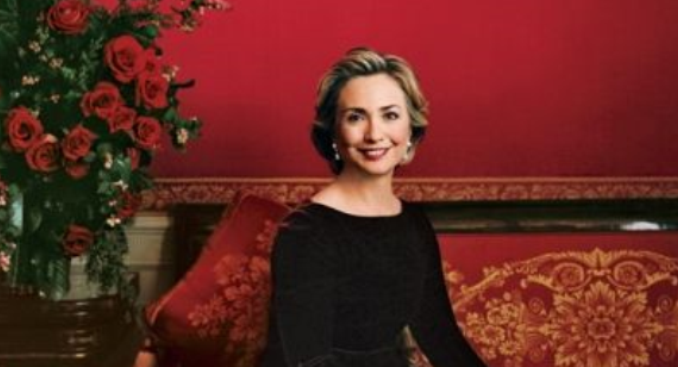 End year message from Hillary Rodham Clinton
Here is an end year message from Hillary Rodham Clinton.  She wanted to send her supporters this message of hope before the year end.  It is so obviously apparent by this message how she is exactly what Presidents should be.  It also really highlights just how un-presidential the President Elect happens to be.
Before this year ends, I want to thank you again for your support of our campaign. While we didn't achieve the outcome we sought, I'm proud of the vision and values we fought for and the nearly 66 million people who voted for them.
I believe it is our responsibility to keep doing our part to build a better, stronger, and fairer future for our country and the world.
The holidays are a time to be thankful for our blessings. So let us rejoice in this season and look forward with renewed hope and determination.
I wish you and your family health, happiness, and continued strength for the New Year and the work ahead. I look forward to staying in touch in 2017. Onward!
With deep appreciation and warm wishes, I am,
Yours,
Hillary
In conclusion
In conclusion, Hillary Clinton really does have everything it takes to be President.  After an horrific campaign, the Phoenix is still standing. Her messages indicates she is not going anywhere and that makes almost 66 Million American's that voted for her very happy.
This song seemed very appropriate for this piece.  Enjoy!!
---
VALLEY VIEW
Get an especially relevant sneak peek at what is happening at Valley View:    If you like romance and intrigue, this is the place for you.  ENJOY!!
EXTRA CASH
Most Noteworthy: Are you always looking for ways to make extra cash? Here is a way that is fun.  You can do it while watching TV.  Take surveys with Mint Vine.  They will deposit money right into your PayPal account.  To try it, click the link.  https://mintvine.com/users/register/5266f23a8ec2a448530101
Disclaimer:  Everything written in this publication is the opinions of the writer and not that of the sponsors, advertisers or this publication.