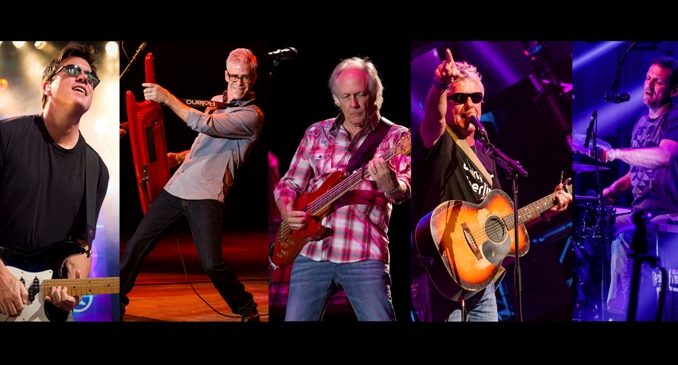 The Little River Band that could
Little River Band announces upcoming tour schedule for 2018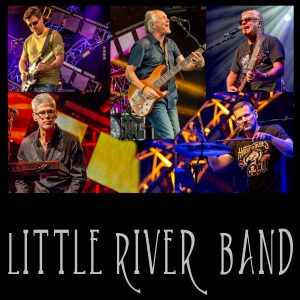 Little River Band based out of Nashville, Tennessee is announcing their tour schedule for 2018.  They also want to make sure that everyone knows that more dates are being added weekly. Little River Band is kicking off their 2018 Tour on the Moodies Cruise. Little River Band announces upcoming tour schedule for 2018.
Little River Band who is best known for their mega hits like, "Cool Change,"  "Take It Easy On Me," "Reminiscing,""Help is on its Way," "Lonesome Loser," "Man on your Mind,""The Other Guy," "The Night Owls," "Lady," and "Happy Anniversary,"  plus many more will be rocking the US & CANADA in 2018.
Tour Dates  – 1st half of the year
JANUARY 2018
2nd through the 7th, 2018 
Moodie's Cruise out of Miami, Florida United States
18th, 2018 –
Win-River Resort & Casino, 

2100 Redding Rancheria Road, 

Redding, CA

 United States
19th, 2018 – Coach House, 33157 Camino Capistrano, 
San Juan Capistrano, CA United States
20th, 2018 –
The Rose, 

245 E. Green Street 

Pasadena, CA

 United States
21st, 2018 –Canyon Theater, 

28912 Roadside Drive,

Agoura Hills, CA

 United States
26th,  2018 –
Thunder Valley Casino's Amphitheater, 

1200 Athens Avenue, 

Lincoln, CA

 United States
27th, 2018 –
Peppermill Concert Hall Wendover, Nevada United States
FEBRUARY 2018
9th, 2018 –
Ruth Eckerd Hall, 

1111 McMullen Booth Road, 

Clearwater, FL

 United States
10th, 2018 –
Jacksonville Theatre, 

128 E. Forsythe Street 

Jacksonville, FL

 United States
17th, 2018 –
Grand Falls Casino & Golf Resort, 

1415 Grand Falls Blvd, 

Larchwood, IA

 United States
24th, 2018 –
Green Glades Ranch, 

31111 SW 16th Street, 

Weston, FL

 United States
MARCH 2018
APRIL 2018
12th, 2018 – Dosey Doe The Woodlands, 
Texas United States
13th, 2018 – McAllen Performing Arts Center McAllen, TX United States
14th, 2018 –L'Auberge Casino & Hotel, 

777 L'Auberge Avenue,  

Baton Rough, LA

 United States
20th, 2018 – IP Casino Resort & Spa, 

850 Bayview Avenue, 

Biloxi, MS

 United States
 MAY 2018
100 Hot Albums
Resurgence of Little River Band
Tour dates 2nd half of the year
JUNE 2018
2nd of June, 2018 – Pabst Theater, 

144 E. Wells Street, 

Milwaukee, WI

 United States
Official start of Summer 2018 Tour
June 22, 2018 @ 8:00 am – 5:00 pm EDT – Foellinger Theatre, 

3411 Sherman Blvd., 

Fort Wayne, IN 46808

 United States
23rd – Hoover Auditorium, 

236 Walnut Avenue, 

Lakeside, OH

 United States
24th – Kewadin Casino, 

2186 Shunk Road, 

Sault Sainte Marie, MI

 United States
JULY 2018
6th – Turning Stone Resort / Casino, 

5218 Patrick Road, 

Verona, NY

 United States
7th, – South Shore Music Circus, 130 Sohier Street, Cohasset, MA United States
8th, 2018 – Cape Cod Melody Tent, 

21 West Main Street, 

Hyannis, MA

 United States
AUGUST 2018 – CANADA 
Back in the USA
SEPTEMBER 2018
OCTOBER 2018
PLAYING FOR FULL HOUSES
High Energy Show
This high energy fantastically tight band has the reputation of being a band that keeps the audience on their feet.  For a good portion of the night folks have a hard time sitting still when Little River Band is playing. In fact, the band encourages the band to sing along and feel the music.
They perform the hits the way you remember them but with more feeling, vibe and energy than ever before.  You can't help but move to the music and sing along with the Little River Band.
In conclusion
To find out more about Little River Band visit their website at www.LittleRiverBand.com and like them on Facebook. Feel free to share Little River Band announces upcoming tour schedule for 2018.
---
EARN EXTRA CASH FROM HOME!
EARN HOLIDAY CASH!!
Disclaimer: Everything written in this publication is the opinions of the writer and not that of the sponsors, advertisers or this publication.