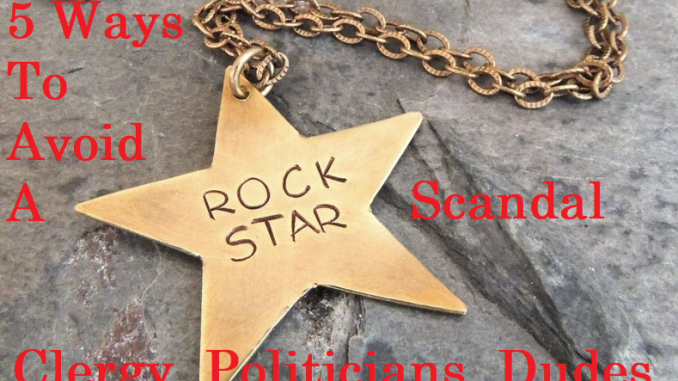 5 Rock Star Rules To Avoiding Scandal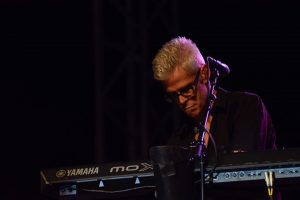 If that didn't pique your curiosity, you don't own a TV. The "rock star rules" object in this title can easily be exchanged with "Politician Principles," "Clergy Clues," or even "Athletic Aspirations". Now we are on the same contemporaneous page. Sit back and enjoy Chris Marion of Little River Band presents the 5 Rock Star Rules to Avoiding Scandal
Chris Marion of Little River Band presents the 5 Rock Star Rules to Avoiding Scandal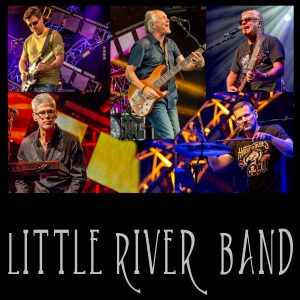 First of all, I am not a rock star. I play one about 90 times a year for about 90 minutes a night. I then go eat at the same crappy Indian casino buffet that you do. The "people I have to do that" – is me. I have, however, had the opportunity in decades of hanging out with them and acting like one learned the hard way on a few common sense things. These rock star life lessons are really simple, but when applied, can help you avoid the tear filled confessional the guy in my photo above endured.
Rock Star Rule #1 – Don't Be a D_____.
For the sake of propriety and also not violating my first rule from the start, I will allow you to complete the blank above for yourself and there are a couple of different common terms that will apply. So that we may have a euphemism to use throughout this writing, let's just say the d___ word is "dude".
It is no coincidence that dude also rhymes with rude or even crude. Sadly, it doesn't seem to be a coincidence that it's exclusively dudes who are involved in all of the scandals. Like them or love them, women in leadership positions are just not competing for the latest exposed sexual scandal. There are no pictures of Hillary "mock" groping a sleeping male floating around the internet.
As much as the press loved to bash Sarah Palin, not one time did I hear someone recount a skit in which she jammed her tongue into the back of a throat. You want to be rock star – don't be a dude and misuse your power and your influence with people who work with you. Notice that it's not about sex; it's about power. All of the dudes du jour have abused their power for their own selfish satisfaction. Rock Star Rule to avoid scandal #1– Don't Be A D-ude.
Rock Star Rule #2 – Never Say Never
**(Since this rule instance results in a double negative, I have not violated the rule)**
Saying never is praying the thunder and lightening down upon yourself. I have found that as humans, we are ALL capable of some pretty evil stuff, especially dudes. Given the right circumstance, and for those of my friends who imbibe, the right amount of intoxicant, we are capable of doing things that in a million years we would have never thought to do or say. And usually as quickly as you articulate the word never, you remember that one time (or as in my case, one of my bandmates remembers that one time). Rock Star Rule to avoid scandal #2 – Never Say Never.
Rock Star Rule To Avoid Scandal #3 – Don't Crap in Your Front Yard
Oh, this was my dad's favorite thing to say and he didn't fudge (see how I did that) by saying crap. He didn't believe in making a scene. He believed that there was a time and place for everything and it was never in public. Word to the wise public figure – everything is public. There's always a camera, a recording or a digital capture. We all have crap and as ol' Jake used to say, the wind is always blowing stink in some direction. Rock Star Rule to avoid scandal #3 – Don't Crap In Your Front Yard.
Rock Star Rule To Avoid Scandal #4
Don't photograph or text something you would be embarrassed to show your 80 year old Baptist Grandmother or your 10 year old daughter
Call me old school, but there are some things that should only be whispered in an ear or seen in person, UPON REQUEST. Dudes don't let dudes photograph dudes! You might believe that your girlfriend adores the dude now, but when she gets to know the personality that accompanies the dude, she's going to detest the dude. She will laugh and mock the dude's picture – possibly along with her friends on social media.
If you run for office or pastoral position, pictures of the dude will magically appear in places that even offend you. Your rapt articulations will be quoted in memes with photos of dudes. Do I really need to continue? Rock Star Rule to avoid scandal #4 – Don't photograph or text something you would be embarrassed to show your grandmother or your 10 year old daughter.
Rock Star Rule To Avoid Scandal #5  Practice What You Preach
99 times out of a 100, holier than thou ends up being "dudier" than thou. Admittedly, I am not casting the first stone because it would only be a diversion from my own rock show. I put the fall in "fallen short of the glory…" Like I said in a previous post, I have so many skeletons in my closet that it has it's own zip code. Is it a coincidence that most of the "dudes" in the news have willingly piled on their fallen brethren? Come on dudes – let's focus on fixing our own issues before we try to lead others to the straight and narrow way.
In conclusion
These five Rock Star Rules to avoiding scandal are simple but can have a profound impact on surviving a dude's own worst enemy – himself. Rock on!
We hope you enjoyed Chris Marion of Little River Band presents the 5 Rock Star Rules to Avoiding Scandal.
Written by Chris Marion: Vocalist and keyboard player for Little River Band. Check out where Little River Band will be touring in 2018 at www.LittleRiverBand.com
---
EARN EXTRA CASH FROM HOME!
EARN HOLIDAY CASH!!
Disclaimer: Everything written in this publication is the opinions of the writer and not that of the sponsors, advertisers or this publication.