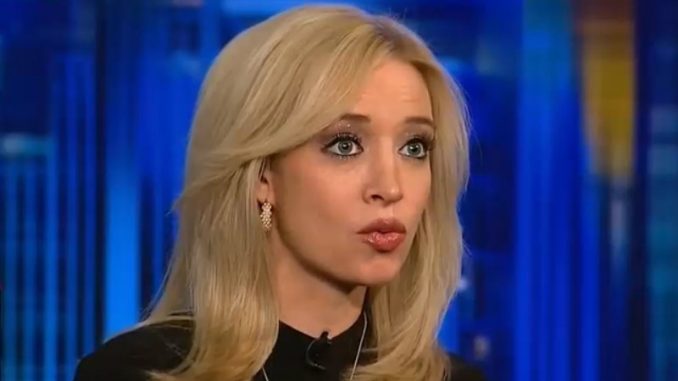 Kayleigh McEnany to exit CNN after major online campaign to have her ousted
Yes, it is true that Kayleigh McEnany is leaving CNN.  In fact, Kayleigh McEnany to exit CNN after major online campaign to have her ousted. She is however making it sound like it is her own idea.  With several online campaign's lobbying CNN to fire her, perhaps it is not so much her idea to go.
McEnany Tweeted her departure today
Kayleigh McEnany tweeted on her Twitter account today that she has enjoyed her time at CNN but that she is moving on. She says we all should stay tuned next week.  Many viewers noticed that they have not seen much of McEnany on CNN for several weeks.  Perhaps the cable network listened as viewers were calling, emailing and writing letters to have her removed.
While I have enjoyed my time at CNN, I will be moving to a new role. Stay tuned next week!

— Kayleigh McEnany (@kayleighmcenany) August 5, 2017
Truth always reveals itself
As we are seeing and experiencing with the Trump administration, the truth always reveals itself.  It will not take long for the truth about McEnany's departure from CNN to come out.  Where do you think the foolishly faithful and disgustingly loyal to Trump McEnany will end up?
Is McEnany headed to the White House?
Would anybody be surprised to learn that Kayleigh was offered the Communications Director job recently vacated by Spicer and the foul mouthed Scaramucci?  The Daily Banner could definitely see this happening. Everyone knows how Trump likes to have his blonde bimbo Stepford wives types around him.  She would absolutely be a perfect match for his dysfunctional administration.
Goodbye and Good Riddance to Kayleigh
Are there any CNN viewers that will miss McEnany?  Absolutely not.  After months of lobbying to get her removed, her departure is welcome.
In Conclusion
Therefore, if you as a viewer see somebody on a news show that lies repeatedly and gets on your nerves, let the show know.  Never be afraid to state your opinion or speak your mind.  As a result, you might just get a good conclusion.
---
Lady Bug Delivery Service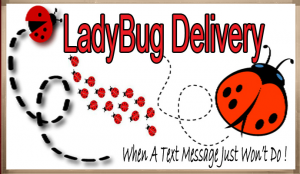 When a Text Message just won't do.  Go old school and let Lady Bug Delivery servicesend it for you.  Most of all, with a click of your mouse, send that special someone a special message.  To yours, with love!!
EXTRA CASH

Most Noteworthy: Are you always looking for ways to make extra cash? Here is a way that is fun.  You can do it while watching TV.  Take surveys with Mint Vine.  They will deposit money right into your PayPal account.  To try it, click the link.  https://mintvine.com/users/register/5266f23a8ec2a448530101
Disclaimer:  Everything written in this publication is the opinions of the writer and not that of the sponsors, advertisers or this publication.