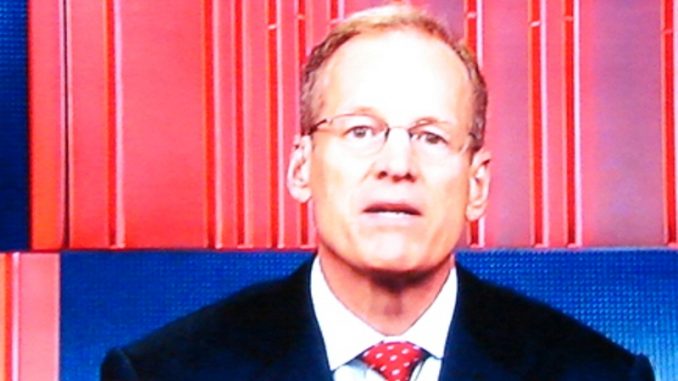 Former Congressman Jack Kingston joined Trump Train during campaign and remains Trump supporter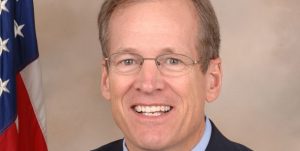 Former Congressman Jack Kingston joined Trump Train during campaign and remains Trump supporter.  Night after night viewers watch Jack Kingston lie his face off for Donald Trump.  This man makes ridiculous excuses for that excuse of a President.  The man sitting in the oval office needs to resign.  That resignation can only happen when the majority of people in the nation agree that Trump has to go. That can't start until people like Kingston start telling the truth.
Jack Kingston is a disgusting excuse for a human being
You have to wonder how anybody can sit there night after night defending a man that does not see the difference between white supremacists and good people. All last week Jack Kingston came out and defended Trump.  On top of that, he tried making this about Hillary Clinton and Barack Obama.   All the hosts of the CNN shows took Kingston to task and asked him to stop perpetuating lies. Kingston just smiles that ridiculous slimy smile and comes back lying again.
Kingston worked on the Trump campaign
Jack Kingston started working for Trump during the campaign.  That makes one wonder just how involved in things has Kingston been? Maybe he too is fighting for his life, just as Trump appears to be doing. Both Kingston and Jason Miller should be on Bob Mueller's list of people that need to be questioned. They should both be on that list of "People of Interest."
Letter writing campaign
Should the viewers start a letter, phone call and email writing campaign to get Kingston off of CNN?  The Daily Banner would lead the charge to help make that happen.
---
Lady Bug Delivery Service

When a Text Message just won't do.  Go old school and let Lady Bug Delivery servicesend it for you.  With a click of your mouse, send that special someone a special message.  To yours, with love!!
Most Noteworthy: Are you always looking for ways to make extra cash? Here is a way that is fun.  You can do it while watching TV.  Take surveys with Mint Vine.  They will deposit money right into your PayPal account.  To try it, click the link.  
https://mintvine.com/users/register/5266f23a8ec2a448530101
Disclaimer:  Everything written in this publication is the opinions of the writer and not that of the sponsors, advertisers or this publication.