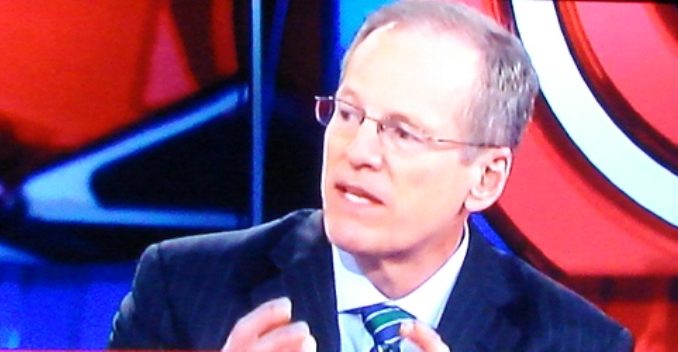 Idiot Alert Former Georgia Congressman and Republican Jack Kingston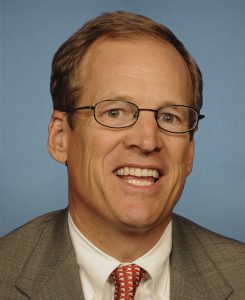 Idiot Alert Former Georgia Congressman and Republican Jack Kingston.   The Daily Banner has decided to start publishing idiot alerts. When you see one of the characters featured in an idiot alert on your TV, that is your signal to change the channel.
Former Georgia Congressman Jack Kingston
Former Georgia Congressman Jack Kingston falls all over himself making excuse and creating bogus interpretations of Donald Trumps actions.  He also makes excuses for all the other ridiculous Republicans that are defending Trump.
Some narrow minded Jack Kingston quotes
Marriage cannot be severed from its cultural, religious and natural roots without weakening the good influence of society.
But whether a couple is a man and a woman has everything to do with the meaning of marriage.
Marriage is sacred and protected and has nothing to do with violating our civil rights.
Marriage encourages the men and women who together create life to unite in a bond for the protection of children.
In conclusion
Jack Kingston should get off our TV screens and sit on his front porch watching sunsets, chewing Skoal and whittling.  That is about all he is good for these days.  It looks like CNN needs to be told we don't want to see this man or hear his opinions again.  Write a note to CNN below where it says comment.   He is another promoter of "ALTERNATIVE FACTS." 
---
VALLEY VIEW
Get an especially relevant sneak peek at what is happening at Valley View:    If you like romance and intrigue, this is the place for you.  ENJOY!!
EXTRA CASH
Most Noteworthy: Are you always looking for ways to make extra cash? Here is a way that is fun.  You can do it while watching TV.  Take surveys with Mint Vine.  They will deposit money right into your PayPal account.  To try it, click the link.  https://mintvine.com/users/register/5266f23a8ec2a448530101
FAMILY HEALING from Australia to America: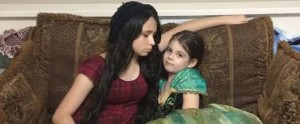 After a summer of separation and homelessness because of a horrific attack on my daughters home and family, I am trying to raise funds to bring them home for a much needed vacation of healing.  I have not seen my 6 year old granddaughter since she was 1.  I can't travel to Australia because my husband has medical issues.  Them coming here is the only way we will see them.  I started this Go Fund Me to help with the extraordinary expense.  I have been saving for over 1 year and at this rate, it will be several more years until I see them.  With your help I hope to have them here for Ashlee's 16th birthday in October of 2017.
Disclaimer:  Everything written in this publication is the opinions of the writer and not that of the sponsors, advertisers or this publication.