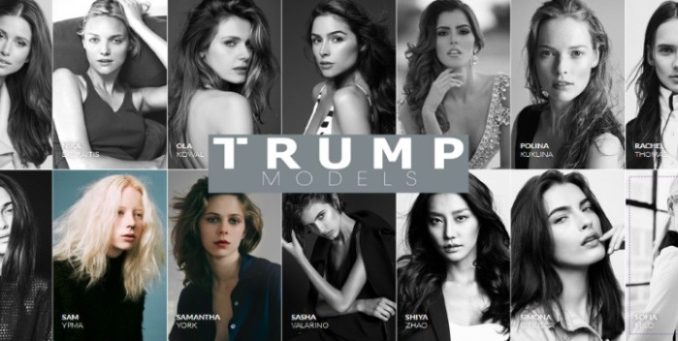 Melania Trump modeled for Trumps Model Agency long before Trump marriage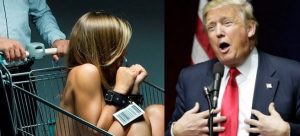 Trump Model Management was a New York City-based modeling agency owned by Donald Trump. Originally known as "T Models or Trump Models", it was founded by Trump in 1999. Trump Models was in business for 19 years. Melania Trump modeled for Trumps Model Agency long before Trump marriage. 
First of all, Melania moved to New York City in 1996 and became a Trump Model.  In 2001, she became a permanent resident of the United States. She married Donald Trump in 2005 and obtained U.S. citizenship in 2006. She is the first naturalized U.S. citizen to become First Lady of the United States.
Many claims were made that Trump Modeling was a bogus thieving company
Some of the headlines about Trumps Modeling Agency through the years are as follows:
In October 2014, Trump Model Management was sued by model Alexia Palmer. Palmer alleged that 80% of her wages were taken away from her as "expenses" and that she had been paid less than $4000 over a two-year period. The lawsuit was dismissed in March 2016.
OVER 250 VISAS WERE REQUESTED BY TRUMP MODEL MANAGEMENT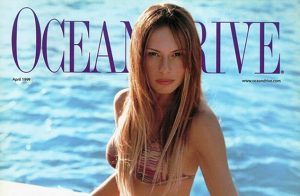 In July 2015, it was reported that Trump Model Management and Trump Management Group LLC combined had requested US visas for almost 250 international fashion models. In August 2016, former Trump models alleged that they had worked for the agency without the company having obtained proper work visas on their behalf.
TRUMP MODEL AGENCY INVESTIGATION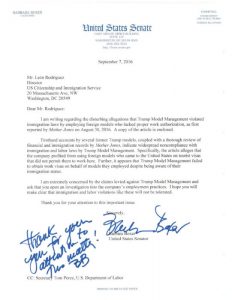 In September 2016, Senator Barbara Boxer called on United States Citizenship and Immigration Services to investigate the allegations. In April 2017, it was announced that the agency would be closed down.
In conclusion
What happened to this investigation?  Just because the Trump Modeling Agency shut down is not a reason to stop investigating. There is a good chance that his agency did things it should not have been doing involving immigration visas and more.  Is there anyone reading this that actually believe that Melania entered the United States legally?
---
Facing Cancer Together

A couple's valiant fight against Cancer continues. They wrote and performed above:  Read their blog here: 
EARN EXTRA CASH!!
Most Noteworthy: Take Surveys with Mint Vine. They will deposit money right into your PayPal account. To try it, click the link.
Disclaimer: Everything written in this publication is the opinions of the writer and not that of the sponsors, advertisers or this publication.