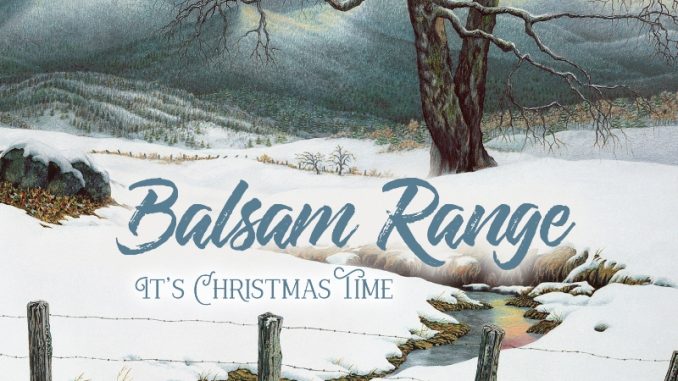 Balsam Range CD Review: "It's Christmas Time"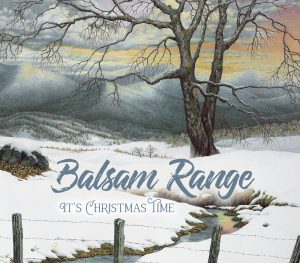 Ho, Ho, Ho, it's that time of year again. Christmas is coming and soon Santa will be dropping off presents to all the boys and girls across the globe. Is this a CD by Balsam Range that should find its' way under your tree? Let's take a listen and see what we have. Sit back, grab a hot chocolate and check out Balsam Range CD Review: "It's Christmas Time"
The group records on the Mountain Home Music Company label which is a mouthful for anyone to say but the company has some nice sounding artists.
"Christmas Lullaby" opens the disc with a nice mellow yet modern bluegrass feel. The strings against the traditional bluegrass instruments give the song a timeless feel.
"The First Noel" has such tight harmonies that it is hard to believe that this is not a major act out of Nashville. The arrangement plays well between the instruments and the vocals.
"Rockin' Around the Christmas Tree" takes most people back to a happier time. This version is no exception. The fact that it is not the original does not even influence the sound at all. It stands well in its own right.
"I'm Going Home, It's Christmas Time" again shows the tight harmonies that make the listener sit and take notice.
"Hark! The Herald Angels Sing" is a song that has long been a Christmas staple. The arrangement here has a lot going on. If you listen you hear melodies and counter melodies playing underneath the arrangement both vocally and melodically.
"Jingle Bells" is a song that everyone has grown up listening to. After the mellow intro you will soon find your toes tapping along with the instrumental version of this song.
In conclusion
A good testament to an album is just as much what you don't hear as what you do. This project was recorded well with lots going on in every song. What's missing? Well I would bet that you made it all the way through before you realized there were no drums on the music. That means what s there was masterfully done and very listenable. So yes, this deserves to be in most people's holiday playlists.
You can buy it here digitally: Balsam Range – 
We hope you have enjoyed the Balsam Range CD Review: "It's Christmas Time"
The Daily Banner gives this CD 4 out of 5 Stars.  It would have made 5 Stars if there were more songs.
---
EARN EXTRA CASH FROM HOME!
Take Surveys with Mint Vine. They will deposit money right into your PayPal account. To try it, click the link. https://mintvine.com/users/register/5266f23a8ec2a448530101
Disclaimer: Everything written in this publication is the opinions of the writer and not that of the sponsors, advertisers or this publication.