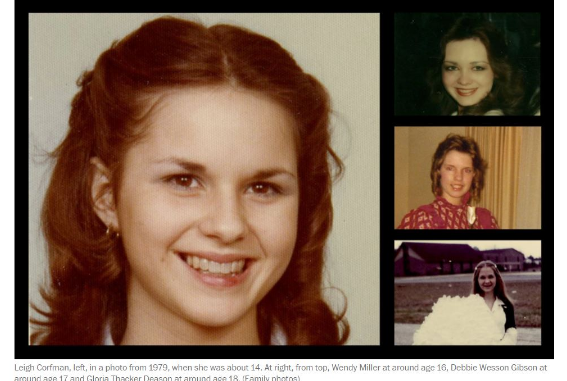 Disgusting excuses coming from Alabama State Representative Ed Henry who blames Roy Moore victims
The sleazy sky is the limit as far as Republicans are concerned.  Last night we witnessed this with our own eyes. One of Alabama State Representatives Ed Harvey blame victims.  Continue on to read disgusting excuses coming from Alabama State Representative Ed Henry who blames Roy Moore victims
More witnesses coming forward
Another attorney who worked with Moore back in the day verified his strange behavior.  She said it was common knowledge Moore dated High School girls.  She also said he hung around the high school at ball games.  In addition, everyone thought it was weird but nobody said anything.
Republicans would rather support a Pervert
Yes, Republicans without morals or scruples say they would rather vote for Moore than a Democrat.  Does this surprise anybody that this is happening?  Can this be equated back to Donald Trump?
Ed Henry shows his true colors last night on CNN
What the appalling interview with Anderson Cooper last night.  Here Henry talks about how these accusers are now adults. He also states that since they kept quiet for 40 years, they are complicit.  He shames and blames the victims for Moore's sexual abuse.  Finally he states that he stands behind Judge Moore.
How low will Republicans go?
It seems there is no limit to the depravity and perversion Republicans are willing to accept. How can any reasonable person support what they are saying in support of Roy Moore? In addition, the Republicans are trying to blame the Democrats.  They are also blaming Republican Mitch McConnell.
In conclusion
This is a very disturbing time in America.  Most noteworthy is that this seems to be behavior that is trending in the Republican party. It started with the Trump campaign. It looks like it will carry forth into the 2018 elections. One thing is for sure, Roy Moore was a busy boy or rather grown man!!
EARN EXTRA CASH FROM HOME!
Take Surveys with Mint Vine. They will deposit money right into your PayPal account. To try it, click the link. https://mintvine.com/users/register/5266f23a8ec2a448530101
Disclaimer: Everything written in this publication is the opinions of the writer and not that of the sponsors, advertisers or this publication.
TAKE A MOMENT TO LISTEN TO AND SHARE THIS SONG TO VETERAN YOU KNOW TODAY.  HAPPY VETERANS DAY!