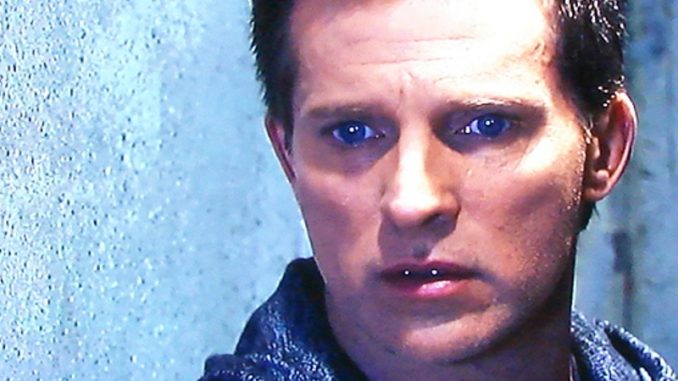 General Hospital spends time muddying the waters while trying to justify bringing Burton back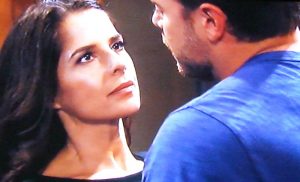 Steve Burton left General Hospital several years ago. He claimed he wanted to spend more time with his family.  That exit took place in 2012.  Shortly thereafter it was announced he would be joining the cast of The Young and Restless.  When asked about his jumping ship at GH and hopping aboard the #1 daytime drama train, here are some responses. Read now General Hospital spends time muddying the waters while trying to justify bringing Burton back
Young and Restless was offering him a very flexible schedule so that he could film one week and spend 3 with his family in Tennessee.
Burton's keeping busy
During the time of leaving General Hospital and joining Y & R, Burton bought a restaurant with former GH alumni Jonathan Jackson (ex-Lucky), the son of Luke and Laura. The restaurant is a Barbecue place in Franklin Tennessee called Jack and Jameson's Smokehouse. 
Port Chuck
During the 5 years that Burton was off the General Hospital set, he was never far away from GH alumni.  Steve Burton, Scott Reeves, Brandon Barash, and Bradford Anderson are Port Chuck.  What is Port Chuck you ask? Port Chuck is a musical band that travels around the country performing mostly cover tunes.  In the last few years, the band members have been incorporating some originals into their set.  They do quite well with the soap lovers in the different locations they appear.
2013 start on Young and Restless
Burton started on Young and Restless in 2013.  It was said that he followed his producer friend Jill Farren Phelps over there.  It was Phelps who had assured Burton that his schedule would be flexible.  When it was announced that Jill Farren Phelps we being let go from Y&R, everyone suspected Steve would depart soon after.  Consequently, there was nobody there to protect the scheduling deal.  In October of 2016, Burton confirmed he was leaving the soaper.  Here is an interview he did with soap opera digest about the decision to leave.
Burton Nutrition
Last year Burton announced he was launching his own line of nutritional products.  He kicked off selling those products to his loyal soap following.  Burton Nutrition named after Steve Burton can be found online at this website.
Back to General Hospital
Billy Miller has been filling the shoes of Steve Burton taking over the role of Jason Morgan since 2014.  Most people agree that Miller has done a great job. Nobody knows the real reason why Burton decided to come back to General Hospital. It takes at least 5 years to grow a business and his both his restaurant and his Nutritional business are infants.  Perhaps he needs the cash to sustain his family.  At any rate, Burton is back on General Hospital as the writers scramble to fabricate a story and the viewers may or not be able to digest.
Patient 6
At least we can stop calling him Patient 6 this week.  That was so far below him that it truly was embarrassing. How about the "Silence of the Lamb's," mask? Who's totally screwed up idea was that?  Burton swallowed some crow when he agreed to stick that plastic strap across his face.  Are we to believe that Jason on Horse Tranquilizers was taking flesh off people's hands, arms and faces like a freaking zombie on the Walking Dead?
Bobby Franco a/k/a Franco Baldwin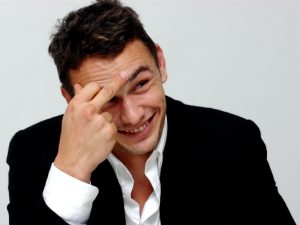 Roger Howarth is another actor that has eaten crow to keep a job. First he was Todd on General Hospital and because of a Prospect Park lawsuit, that ended.  To keep working, Howarth agreed to come back as the much despised Franco, a role originated by James Franco.  Franco agreed to appear on the soaper, a genre below his stature with one condition. That condition being that they named the character after him.  His part in the soap was short lived.
General Hospital spends time muddying the waters while trying to justify bringing Burton back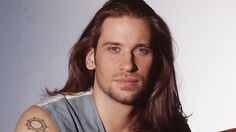 Howarth who enjoyed years of success playing Todd Manning on ABC's defunct One Life To Live wanted to keep working on daytime. Quite frankly, Howarth is so talented that he could find success on Prime time and motion pictures.  He has a quirky way about him and has great timing for comedic responses.  The Daily Banner would love to see him find his way to bigger and better successes.  Those successes would be day times losses however.
Will Franco played by Roger Howarth be sacrificed to make this 2 Jason's story line happen?  The Daily Banner lunch crew doesn't think this would be a justifiable sacrifice.  Howarth has his own loyal following and people enjoy his portrayal and the way that character is growing and changing.
In conclusion
It has caused a split between viewers who totally invested in Miller's portrayal of Jason when Burton abandoned the role.  Those viewers don't want Burton back. Then there are the die hard Burton fans who never accepted Miller as Jason.  The writers are going to try and pull off a miracle by giving the fans the best of both worlds.  It remains to be seen if this can be done.   At least we can stop calling him Patient 6 this week.  That was so far below him that The Daily Banner felt embarrassed for him. This is how we think General Hospital spends time muddying the waters while trying to justify bringing Burton back.
---
EARN EXTRA CASH FROM HOME!
Disclaimer:  Everything written in this publication is the opinions of the writer and not that of the sponsors, advertisers or this publication.