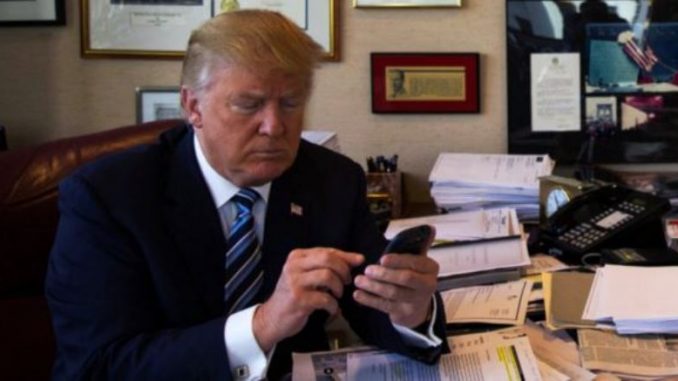 Twitter in Chief taking charge today
Twitter in Chief taking charge today.  Who needs a swearing in to take charge?  Certainly not Donald Trump.  He took to Twitter bright and early this morning as Congress went into session.
Tweet to General Motors
His first Tweet was to General Motors.  He threatens them with a big border tax. Has he told Ivanka to bring her clothes line back to America?
General Motors is sending Mexican made model of Chevy Cruze to U.S. car dealers-tax free across border. Make in U.S.A.or pay big border tax!

— Donald J. Trump (@realDonaldTrump) January 3, 2017
Used President Bill Clinton to criticize ObamaCare
He used Bill Clinton's name to criticize ObamaCare totally taking what Bill Clinton said during the campaign out of context.  Bill Clinton clarified what he meant by using the word crazy.  That doesn't matter to the Twitter in Chief.
People must remember that ObamaCare just doesn't work, and it is not affordable – 116% increases (Arizona). Bill Clinton called it "CRAZY"

— Donald J. Trump (@realDonaldTrump) January 3, 2017
He went after the Republicans in Congress
He went after the Republicans in Congress about dissolving committee.
With all that Congress has to work on, do they really have to make the weakening of the Independent Ethics Watchdog, as unfair as it

— Donald J. Trump (@realDonaldTrump) January 3, 2017
In conclusion
In conclusion, it doesn't matter that there is only one President at a time to Donald Trump. He can't help himself by butting him before he is sworn in.  It is not in his nature to wait.  He takes what he wants when he wants it.
Check out 'FOOD FOR THOUGHT' a little web-series that is not afraid to say what needs to be said.
---
VALLEY VIEW
Get an especially relevant sneak peek at what is happening at Valley View:    If you like romance and intrigue, this is the place for you.  ENJOY!!
EXTRA CASH
Most Noteworthy: Are you always looking for ways to make extra cash? Here is a way that is fun.  You can do it while watching TV.  Take surveys with Mint Vine.  They will deposit money right into your PayPal account.  To try it, click the link.  https://mintvine.com/users/register/5266f23a8ec2a448530101
FAMILY HEALING from Australia to America: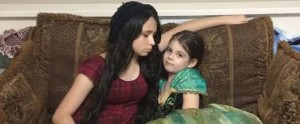 After a summer of separation and homelessness because of a horrific attack on my daughters home and family, I am trying to raise funds to bring them home for a much needed vacation of healing.  I have not seen my 6 year old granddaughter since she was 1.  I can't travel to Australia because my husband has medical issues.  Them coming here is the only way we will see them.  I started this Go Fund Me to help with the extraordinary expense.  I have been saving for over 1 year and at this rate, it will be several more years until I see them.  With your help I hope to have them here for Ashlee's 16th birthday in October of 2017.
Disclaimer:  Everything written in this publication is the opinions of the writer and not that of the sponsors, advertisers or this publication.