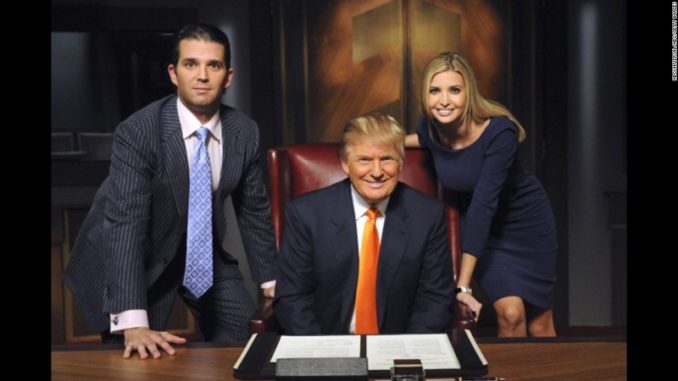 Shocking Trump Apprentice tapes leaked via Comedian Tom Arnold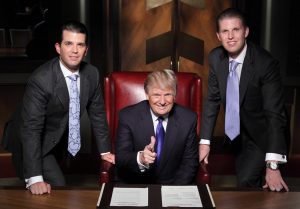 First of all, shocking Trump Apprentice tapes leaked via Comedian Tom Arnold.  Well actually the contents of Apprentice tapes have been leaked out by the comedian.
During an interview with KIRO Radio's Dori Monson on Friday to pimp his upcoming performance in Seattle, comedian Tom Arnold revealed a bombshell: He has the infamous unreleased outtakes of Donald Trump using inflammatory language and making fun of his son on "The Apprentice."
"I have the outtakes to 'The Apprentice' where he says every bad thing ever, every offensive, racist thing ever," Arnold said. "I have that."
Donald Trump Jr. tells Dori locker room talk is 'a fact of life'
Donald Trump and vulgar offensive language
"Access Hollywood" is only the tip of the iceberg.  There were also rumors of additional footage of Trump from his TV show "The Apprentice" using vulgar and offensive language. Whether those tapes really existed have been shrouded in a bit of mystery because of confidentiality agreements.
Why the tapes weren't leaked?
Arnold isn't joking in his claims and is asked about why he didn't release the tapes multiple times. Here is one explanation for why he never released the tapes:
"I'll tell you why. Because when the people sent it to me, it was funny. Hundreds of people have seen these. It was sort of a Christmas video they put together. He wasn't going to be President of the United States. It was him sitting in that chair saying the N-word, saying the C-word, calling his son a retard, just being so mean to his own children. Oh, this is so funny, this is this guy.
Hillary's team request
Arnold states that the Sunday before the election he got a call from Hillary's people saying, 'I need you to release him saying the N-word.' I said, 'Well, now these people – two editors and an associate producer — are scared to death. They're scared of his people, they're scared of they'll never work again, there's a $5 million confidentiality agreement.'
Mark Cuban connection
Arnold, who is friends with Schwarzenegger, told Monson that billionaire Mark Cuban has offered to employ anyone who releases the tapes for life and that a Vanity Fair writer has offered to go to prison to protect a discloser's anonymity, which is why the outtakes "will come out."
Arnold's personal opinion of Trump
Arnold, known for his time on the TV show "Roseanne" and as host of "The Best Damn Sports Show Period," said that he "can't stand" Trump because he has known the President-elect for 25-30 years."
"That's the problem with him, he's so sweet," Arnold said. "He would call my house every year, every year to ask me to do the show and I wouldn't do it. And then once he started the birther thing, I was like, I'm completely out…. "
In conclusion
In conclusion, these leaked tapes should have come out before the election. However, if the Access Hollywood tape and  his own vulgar behavior didn't get him disqualified, it is doubtful tape would have made a difference.
---
VALLEY VIEW
Get an especially relevant sneak peek at what is happening at Valley View:    If you like romance and intrigue, this is the place for you.  ENJOY!!
EARN EXTRA CASH

Most Noteworthy: Are you always looking for ways to make extra cash? Here is a way that is fun.  You can do it while watching TV.  Take surveys with Mint Vine.  They will deposit money right into your PayPal account.  To try it, click the link.  https://mintvine.com/users/register/5266f23a8ec2a448530101
Disclaimer:  Everything written in this publication is the opinions of the writer and not that of the sponsors, advertisers or this publication.