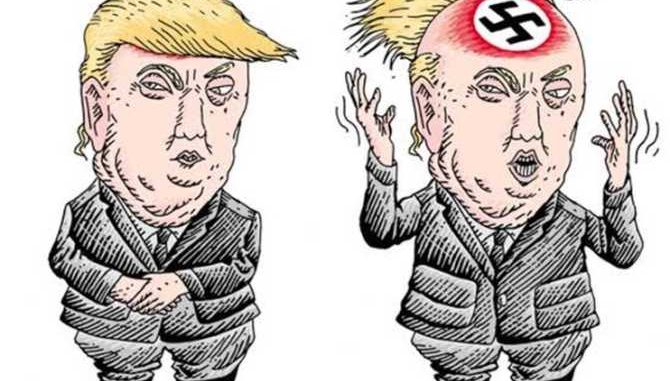 Red Neck Liberal Trae Crowder tells it like it is all day long via YouTube
If you have never seen or heard him before, you really need to check out Trae Crowder, the redneck liberal.  This man tells it like it is in very simple terms that maybe some Trump supporter can even understand. I wouldn't bet my next paycheck on it but maybe.  Check out Red Neck Liberal Trae Crowder tells it like it is all day long via YouTube
Trae Crowder talks about all issues
Crowder doesn't just talk about one or two subjects, he goes all the way and touches on every issue that comes up during this horrendous Presidency.  He was talking about all this even before the election.  You can go back in his history on YouTube and start from the beginning.   Here is Trae talking about the much controversial subject of guns.
You are not nuts anti-Trump supporters
At a time when the Trump supporters are trying to make you think that you are crazy for being anti-trump, Trae is here to remind us that we are not the insane side of the aisle.  In fact, we are the only thing that is going to save our country as this point.  Well us and Bob Mueller.
Virginia is for Lovers, Not Nazi's
Make sure to check out Trae's Virginia is for Lovers, not Nazi's.  He is very blunt in this video. Actually, he is always blunt but he is extra blunt and angry in this video.  We must give an explicit language warning label on this YouTube video.
Trae Crowder YouTube Channel
To catch up on all of Trae Crowder's videos, visit his YouTube Channel. Make sure to visit the bathroom first because he will have you pissing in your pants with his truthful comedy.
Wellred Comedy Tour
Trae is currently on a Wellred Comedy Tour with two of his friends, Drew Morgan and Corey Ryan Forrester. They are on tour again this fall selling out venues across the country.  They are also writing partners.  These guys are unique, brash and sassy.  The Daily Banner highly recommends them if you don't mind sarcasm and colorful language.
---
EARN EXTRA CASH FROM HOME!

Take Surveys with Mint Vine. They will deposit money right into your PayPal account. To try it, click the link. https://mintvine.com/users/register/5266f23a8ec2a448530101
Disclaimer: Everything written in this publication is the opinions of the writer and not that of the sponsors, advertisers or this publication.