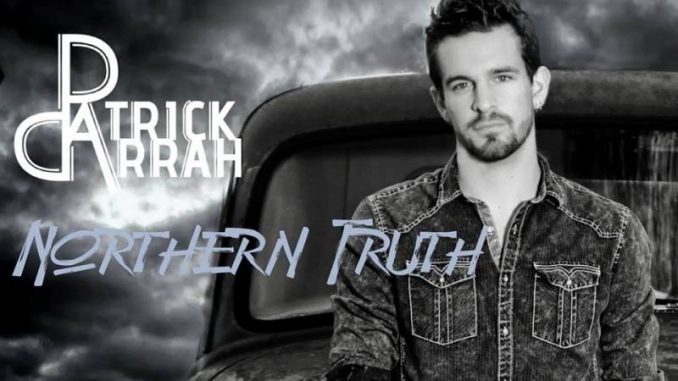 Dashal Jennings review of Patrick Darrah's 'Northern Truth'
Patrick Darrah releases his Northern Truth CD during CRS week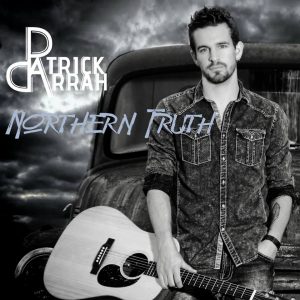 First of all, the album is a nice black and white wallet style CD. The only complaint I have with the packaging is the artists name. I know it's an attempt at a logo but the design makes it look like it is Patrick Carrah rather than Patrick Darrah.  Confusion on an artists name is certainly not something an artist or his teams wants to hear right out of the gate. Sorry to have to report it but it was the first thing noticed. Patrick Darrah releases his Northern Truth CD during CRS week.  Will it hold up under radio professional scrutiny?
NORTHERN TRUTH RECORDED AT OMNI STUDIO
The label is Darrah's own. Patrick Darrah recorded the CD partially in the Omni studio in Nashville with some heavy hitting backing musicians like Waylon Jennings old steel player Robby Turner. Also, the project was pressed by duplication giant Discmakers. That's some pretty impressive name dropping so let's give it a spin and see what we have.
"Colorado"
This is an interesting look at the sad state of affairs our country is in. Here a boy from a small town who can't find work has taken to running illegal marijuana to help pay the bills. Not really my cup of tea nice recording quality and good structure and melody. I am just not terribly fond of the subject matter especially for an opening song.
"Who You Used to Be"
This song is a look at someone and not being able to believe or even understand how they turned into the person that they are today. Loves that once were strong and ended up in bed only to grow in opposite directions.
"I Never Got Over You"
If you are looking for a decent heartbreak song with a funky beat "I Never Got Over You" may just be what you are looking for. Ending a relationship is never easy and this gives some of the reasons why.
Patrick Darrah releases his Northern Truth CD during CRS week
"Smooth As Whiskey"
This is one of two songs on the CD Penned by Darrah. The song has a definite top 40 country feel to it. The only negative I have is that it is hard to actually understand his voice when he does the talking parts. It might have been better to sing the parts rather than speak them.
"You Make It Look Easy"
The baritone guitar on the intro is a very nice touch. This is truly one of the highpoint songs on the album. Heartache is never easy but this makes it seem like it might be, at least for one of them.
"After You"
There is a lot of imagery in these lyrics so it may be lyrically the strongest song on the album. It is also another high point and don't forget to listen to tune. It feels like something that might have been on the radio back in the day.
"Make You Mine"
The second song written by the singer is "Make You Mine." It is an interesting look at not getting the girl because the circumstances are always a little off to make things work.
"Love Oughta Be Perfect"
Listening to this one puts me in the mind of what could've been if the singer had just done things differently.
"Mama Left the Radio On"
I like the start of this song musically speaking. It grabs your attention. Childhood memories abound and there is a lot of nice visualizations in the lyrics that might spark some memories for the listeners.
"Dry County"
If you come from a small town you can likely identify with the words in this song. Things are fairly realistic to small town USA living. The lyrics sometimes feel pushed but it works and gets the points across.
In conclusion
My final thoughts: This is a nice CD that is well done. It has a couple of high points that make it worth a listen. The recording quality is top notch. A lot of noteworthy great Nashville musicians played on this project. All in all it proves that even a Northern singer can do country music.
Dashal Jennings and The Daily Banner give this CD 3 GUITARS out of 5!  We hope you enjoyed Patrick Darrah releases his Northern Truth CD during CRS week review.
EARN EXTRA CASH!!

Most Noteworthy: Take Surveys with Mint Vine. They will deposit money right into your PayPal account. To try it, click the link.
Disclaimer: Everything written in this publication is the opinions of the writer and not that of the sponsors, advertisers or this publication.