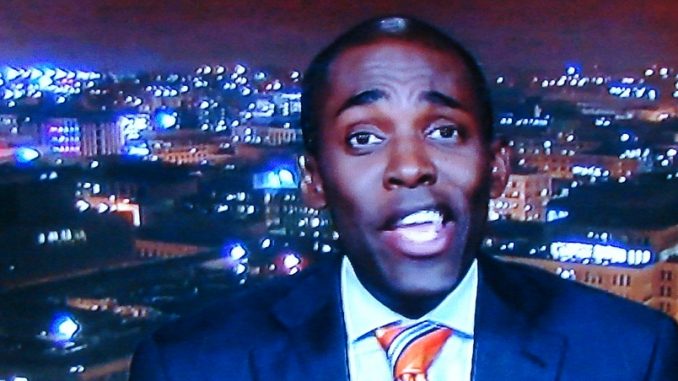 Paris Dennard has to be the biggest idiot of all the idiot Trump supporters
First of all Paris Dennard has to be the biggest idiot of all the idiot Trump supporters. The things this man says in support of Donald Trump is enough to make anyone want to rip their own ears off.
Paris defends all Republicans no matter what

During a recent discussion on CNN, Paris went over the edge to defend the aggressive Republican.  You know the one that body slammed a journalist because  Greg Gianforte didn't want to be asked about the lousy GOP health plan bill so he got aggressive.  That action got him arrested but not before he was elected the newest member of congress in the Montana Special Election.
Don Lemon believes Trump is to blame for most of the recent bad behavior toward press
Don Lemon had Paris Dennard on his show last Wednesday night. He didn't mince words when it came to how he feels about what is happening to journalists.  It is quite clear that everyday Donald Trump continues to stoke the fire of hatred toward the press. For Dennard to say Trump isn't doing that are people who live in an alternative reality.
Don Lemon and Paris Dennard
This is not the first time that Don Lemon and Paris Dennard has gotten into it on CNN.  In fact, one could even say that these two man cannot stand each other.  Who can blame Don however, Dennard is an ignoramus.  The ridiculous arguments that come out of his mouth make Kayleigh McEnany look liberal.  In fact, even Jeffrey Lord looks like a moderate compared to Paris Dennard.
CNN needs to get rid of Paris Dennard
In conclusion CNN needs to remove Paris Dennard from their roster.  Seems like nobody needs to be subjected to his alternative facts.  The Daily Banner is making this public plea with CNN to remove Dennard from their guest list.  Most of all, if you agree, please comment below.  This will be forwarded to CNN.
---
EXTRA CASH

Most Noteworthy: Are you always looking for ways to make extra cash? Here is a way that is fun.  You can do it while watching TV.  Take surveys with Mint Vine.  They will deposit money right into your PayPal account.  To try it, click the link.  https://mintvine.com/users/register/5266f23a8ec2a448530101
Disclaimer:  Everything written in this publication is the opinions of the writer and not that of the sponsors, advertisers or this publication.