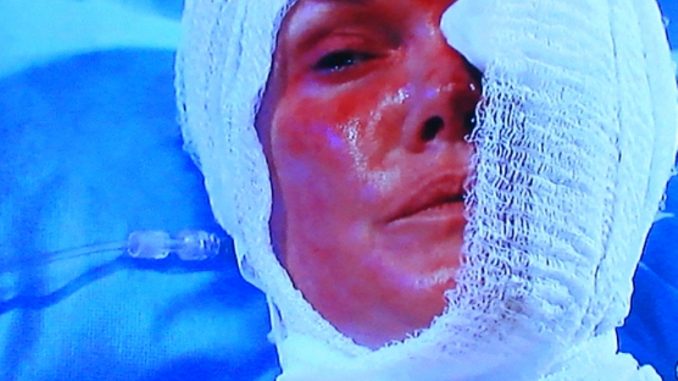 Maura West is delivering Emmy worthy performances this past month on General Hospital
Maura West is delivering Emmy worthy performances this past month on General Hospital.  The acting on a soap just doesn't get any better than Maura West and she portrays a burn victim patient.  Last week the viewers got to hear the character Ava see herself for the first time since the fire.  The screams of torture and heartache were hard to hear.
Maura West is a top notch actress
Maura West who came to General Hospital from The Young and the Restless is a top notch actress.  She can make you believe that she is actually feeling all the things she should be feeling at a time like this.  The Daily Banner see's another General Hospital Emmy in her future.
Kin Shriner and Maura West are a great team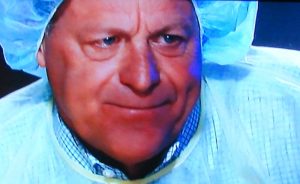 The actor Kin Shriner who has been on General Hospital a life time has been teaming up with Maura West and the chemistry is there.  The writers just need to move slowly with these two to make it emotionally thrilling.  The viewers are used to Scotty being self centered (except when he came to Laura.) It is time for Scotty to evolve and why not do that with an evolving Ava.
Will this experience change the both of them?
That is a great question and the writers could do so much with this story line but will they?  We have seen them drop so many story lines the past two years.  This is a great chance for them to really explore these characters, do some soul searching and fall in love.  That would be a great journey for the writers to take the viewers on.
In conclusion
Perhaps the viewers should lobby for the writers to explore a Ava and Scotty friendship that turns into real love?  Let the writers know you want Scotty to join Ava on this journey to another life.  In fact, a better life for her and her daughters.    Check out the spoilers video!!
---
EXTRA CASH

Most Noteworthy: Are you always looking for ways to make extra cash? Here is a way that is fun.  You can do it while watching TV.  Take surveys with Mint Vine.  They will deposit money right into your PayPal account.  To try it, click the link.  https://mintvine.com/users/register/5266f23a8ec2a448530101
Disclaimer:  Everything written in this publication is the opinions of the writer and not that of the sponsors, advertisers or this publication.