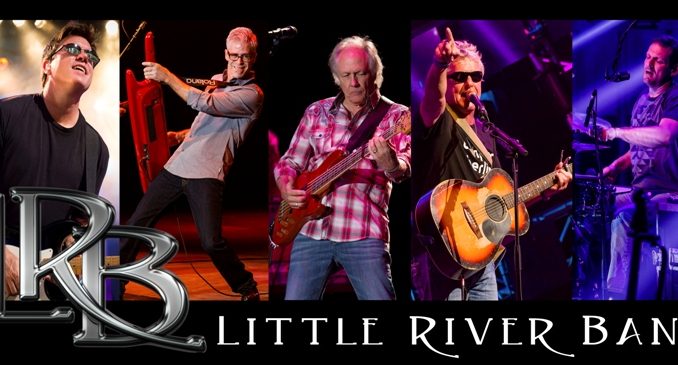 Little River Band is passionate about keeping water clean for future generations illustrated by new release Clean The Water
Little River Band is passionate about keeping water clean for future generations illustrated by new release "Clean The Water," on their box set. Last month Little River Band released, 'The Big Box,' a box set with this new song called, "Clean the Water."  You can purchase this Box Set at Amazon. This rockin' cause song talks about fighting pollution and keeping drinking water clean and safe for future generations.
Thought provoking slideshow video
The thought provoking slideshow video illustrates just how bad water pollution is in some areas.  See video slide show here.
Wyland Foundation
All proceeds from the download of this song are going to the Wyland Clean Water Foundation.  You can download the song directly from the Little River Band website here.   You can help by downloading the song today.  The download is only 99 cents and that total amount goes to the foundation. Little River Band is donating 100% to the clean water cause.
About the Wyland Foundation
Founded by renowned environmental artist Wyland, the Wyland Foundation has helped children and families around the nation to rediscover the importance of healthy oceans and waterways through public art programs, classroom science education, and live events. The foundation gives children the tools they need to become more creative, positive, and solution-oriented. The foundation is a 501(c)(3) non-profit organization and has worked directly with more than one million children since its inception in 1993.
About Little River Band
Little River Band has been making music for over 40 years. Most of the bands success occurred in the United States.  The band remains an all time favorite as they tour all year long doing between 85 to 100 shows per year.
Little River Band Now
LRB lives full time in the U.S., with most of the band being based out of Nashville, Tennessee. The band has sold more than 35 million records and scored 13 American Top 40 hits.
THE BOX SET

There is an accompanying booklet in the box set. The front and back artwork was designed by Emmy nominated Ernie Celauf.  Two special bonus's on the DVD are a music video for the song "Prodigal Son,' written by Stephen Housdan and the bands new ecological song and music video for, "Clean The Water," written by lead singer Wayne Nelson. This collection is a must have for all Little River Band fans.This box set is a collection of Little River Band music, new and old with a band interview and exclusive live video footage and audio performances from the bands 2015, 40th Anniversary Tour.
Little River Band who is best known for their mega hits like, "Cool Change,"  "Take It Easy On Me," "Reminiscing,""Help is on its Way," "Lonesome Loser," "Man on your Mind,""The Other Guy," "The Night Owls," "Lady," and "Happy Anniversary."  The band continuously gives back by doing concerts to help raise funds for animal rescues, domestic abuse victims, cancer cures and more.
​Known for their high energy and fantastically tight harmonies, LRB have the reputation of being a band that keeps the audience on their feet.  They perform the hits the way you remember them but with more feeling, vibe and energy than ever before.  You can't help but move to the music and sing along with the Little River Band.  They are now 6 months into their 2017 schedule with many shows completed already this year.
Upcoming shows
BOX SET
THE BIG BOX is available at Amazon and Target.  Little River Band was awarded "Musical Artist of the Year," at the Global Gaming Expo's (G2E) Casino Entertainment Awards recently.  Seeing them live will show you why.  For more on Little River Band, check out their main website along with their brand new fan club website and make sure to like them on Facebook.
In conclusion
Little River Band is a band that has stood the test of time. Their new music is as good or better than the hits.  With songs like, "Forever You, Forever Me," it is clear that Little River Band is still making great music.
---
EXTRA CASH

Most Noteworthy: Are you always looking for ways to make extra cash? Here is a way that is fun.  You can do it while watching TV.  Take surveys with Mint Vine.  They will deposit money right into your PayPal account.  To try it, click the link.  https://mintvine.com/users/register/5266f23a8ec2a448530101
Disclaimer:  Everything written in this publication is the opinions of the writer and not that of the sponsors, advertisers or this publication.