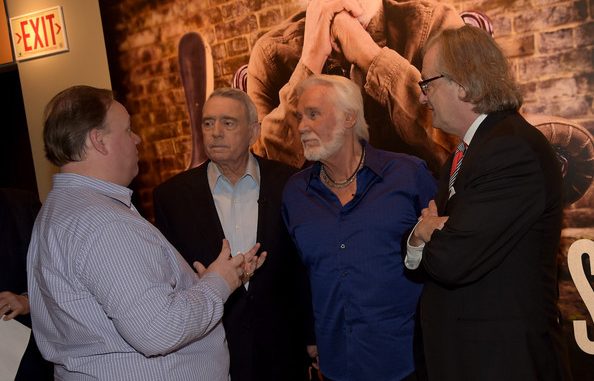 Kirt Webster accuser Austin Rick starts Go Fund Me Legal Assistance Fund
The news broke yesterday in Nashville that Austin Rick has accused Kirt Webster of sexual abuse.  Kirt Webster is the owner of Kirt Webster Publication.  Webster Publication is the biggest PR firm in Nashville. Most of the big name acts use Webster Publication as their agency.  As of today, Kirt Webster Publication is out of business. That may be by legal advice and to protect all his many high profile clients. Kirt Webster accuser Austin Rick starts Go Fund Me Legal Assistance Fund.

Austin Rick a/k/a Austin Cody
As Rick tells it, he was a struggling new country singer looking to make a name for himself.  He came to Nashville to do it and before long he got connected to Kirt Webster.  As he tells it, he was drugged and assaulted by Webster.  This is what Rick has to say on his Go Fund Me page.
In 2008, Kirt Webster, the CEO of the powerful Nashville-based "Webster Public Relations" did terrible, terrible things to me. He sexually assaulted me repeatedly, he drugged and sexually violated me, he offered me publicity opportunities and magazine columns in exchange for sexual acts.

He paid me to keep my mouth shut. And he did everything under threat that he'd make sure nobody in the industry ever heard my name again. It took me a year to escape from him and get away to where he couldn't find me or reach me any longer — although he still continued to harass me via phone and text messages for years — up until this year, even.
More accusers coming forward
Since last night, 3 more accusers have come forward.  Many Nashville music biz folks  have been aware of Websters behavior.
In conclusion
At this time in America high profile sexual predators are being named. The past two years have brought forth Bill Cosby, Donald Trump, Harvey Weinstein, Kevin Spacey, Bill O'Reilley and Roger Ailes.  Victims are finally finding their voices because of other brave victims turned survivors.  To give to the Go Fund Me, click here!
---
EARN EXTRA CASH FROM HOME!

Take Surveys with Mint Vine. They will deposit money right into your PayPal account. To try it, click the link. https://mintvine.com/users/register/5266f23a8ec2a448530101
Disclaimer: Everything written in this publication is the opinions of the writer and not that of the sponsors, advertisers or this publication.