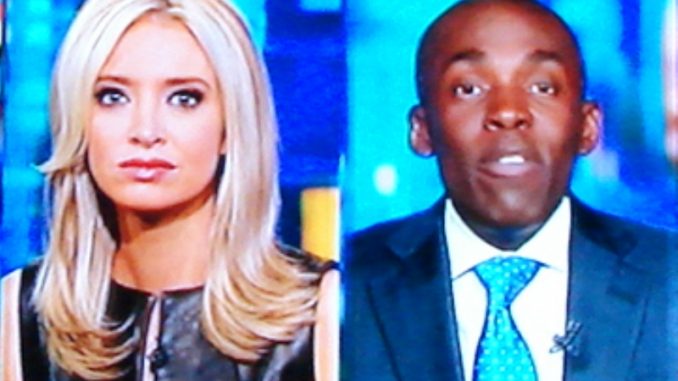 ---
Kayleigh McEnany and Paris Dennard are two of the most hated commentators on CNN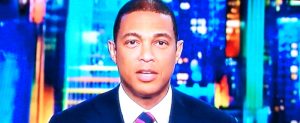 Kayleigh McEnany and Paris Dennard are two of the most hated commentators on CNN.  How many people turn the channel when these two show up on a panel on CNN?  How many different ways can CNN be told that people don't want to see these two alternative facts commentators any longer?  Don Lemon has had more than several arguments with Paris Dennard on the air. He has told Kayleigh to her face that she is over the top when it comes to Donald Trump. Is he being forced to have them back on the air?
What kind of money does CNN pay them?
Do they get paid per appearance or is it a yearly salary?  Perhaps it is by the lie?  If that is the case, these two are really raking it in because every time they open their mouths, the lies flow out.  They do it with ease and in many cases with righteous indignation.
Paris Dennard defends everything Trump
Dennard defends everything Trump from the Access Hollywood tape to accusing President Obama of wire tapping him at Trump Towers.  In fact, Dennard even says that we should forgive Trump for bragging about sexual assault because he said he was sorry.  It sounds even more ridiculous when I type it out and read and back.
Kayleigh McEnany thinks he is doing a good job
McEnany has calmed down with some of her defense of Trump but she tells anybody that will listen that he is doing a good job.  Does this woman not care about her reputation?  Does she not care how people view her?  Maybe she never has any intention of practicing law?  Who would hire an attorney that lies to the public everyday?  Hence, maybe that is what people want, a lawyer that lies?
4 years of this
Will the American people have to endure 4 years of people like McEnany and Dennard defending the undefendable?  We can't for one minute let anybody make us believe that this is a normal Presidency.  This is not and Donald Trump is NOT NORMAL.
In conclusion
People need to continue to email CNN and call them on the phone and let them know they don't want to see these people.  Do you think Kayleigh McEnany and Paris Dennard are two of the most hated commentators on CNN?
We would really like to hear from you about how you feel about this because it truly is about the viewers.
---
EXTRA CASH
Most Noteworthy: Are you always looking for ways to make extra cash? Here is a way that is fun.  You can do it while watching TV.  Take surveys with Mint Vine.  They will deposit money right into your PayPal account.  To try it, click the link.  https://mintvine.com/users/register/5266f23a8ec2a448530101
Disclaimer:  Everything written in this publication is the opinions of the writer and not that of the sponsors, advertisers or this publication.