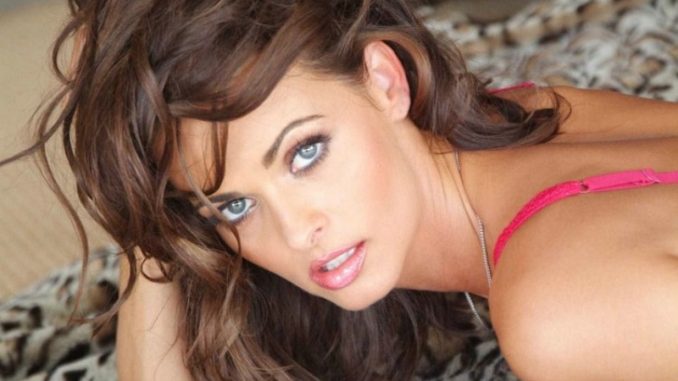 TRUMP AND MCDOUGAL WERE IN LOVE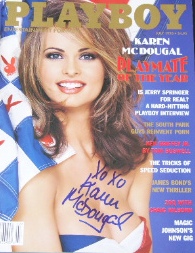 During an Interview with Anderson Cooper, McDougal claims love affair.  Yes, it wasn't just a sleezy one night stand.  Karen McDougal claims she and Donald Trump had a love affair. Karen McDougal claims she and Trump were in love.
Cooper Interviews McDougal
During the interview, Anderson Cooper touches on some very sensitive issues.  He asked McDougal if she loved Donald Trump.  Her answer was yes. He asked her if she thought Donald Trump loved her and her answer was yes.  She claims Donald Trump told her he loved her all the time. Their affair lasted 10 months.
McDougal and Daniels
Ironically, it seems that both McDougal and Daniels were sleeping with Trump around the same time.  In fact, they both were at the same Golf Course with him during the same weekend.  The man was in his early sixties at the time.  That sure is some great stamina, especially with a young wife at home.  When is somebody going to turn up his prescriptions for Viagra?
Unprotected Sex
Karen McDougal claims she and Trump were in love
We here at The Daily Banner can't believe we are typing these words but here goes nothing.  Both Stormy Daniels (porn star) and Karen McDougal (playboy bunny) had unprotected sex with Donald Trump.  If he did this with 2 woman that have already come forward, how many others were there?
Melania Trumps private bedroom
Karen McDougal says she felt guilty about having the affair with Trump, especially when he brought her to Trump Towers.  She not only was in his gilded home, she stopped in at Melania's bedroom.  Trump told McDougal that Melania liked to have her own room to read.  McDougal assumed they were having problems. Smart cookie, he is cheating on his wife with you.  Things are probably not good at home.  Separate rooms means they probably weren't sleeping together.
In Conclusion
Most noteworthy is that these affairs took place when shortly after Melania gave birth to Barron.  It should also be noted that it was Karen McDougal that broke off the relationship.  She claims she felt guilty.  Do people believe Karen McDougal claims she and Trump were in love?
---
Facing Cancer Together

A couple's valiant fight against Cancer continues. They wrote and performed above:  Read their blog here: 
EARN EXTRA CASH!!
Most Noteworthy: Take Surveys with Mint Vine. They will deposit money right into your PayPal account. To try it, click the link.
Disclaimer: Everything written in this publication is the opinions of the writer and not that of the sponsors, advertisers or this publication.