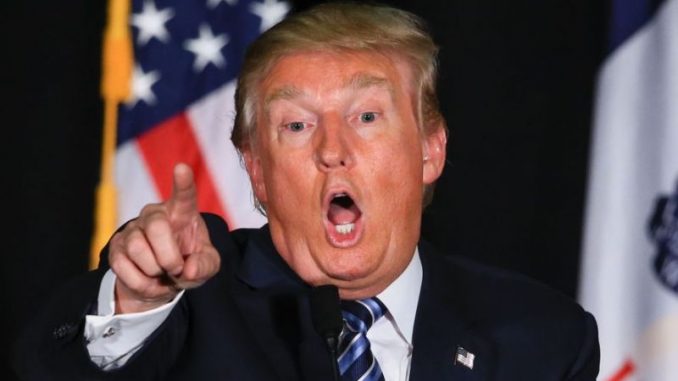 Is Donald Trump causing a rash of hives across the nation during his presidency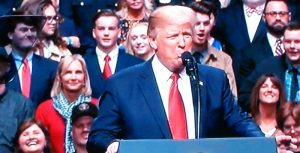 Is Donald Trump causing a rash of hives across the nation during his presidency.  We are never supposed to talk in first person so let's just call this an editorial since I am the editor.  I have been experiencing something strange since last summer.  It started around the same time Trump was on TV everyday all day.
Donald Trump gives me hives
It got really bad on election day and the day after when the reality set in that the electoral college had elected this man to office.  How could anybody think this self absorbed self indulgent piece of human excrement be suitable for the highest office in government?  Little bumps popped up all over my hands and arms.
So what he is rich
There are a lot of rich men out there that have money that I wouldn't want in my house.  Crooks and thieves and pigs are very capable of making money.  Con men are even better at it. I was married to one once, I know from where I speak
Experienced with bull crap
Maybe it is my past experiences that have taught me when I am being conned.  Maybe it is the fact that I am from New York and have known of and about Donald Trump since I was 10.  All I know is I know a bull crap artist when I hear one and Trump is expert at bull crap.
Turn the channel or get hives
It is this simple, I can't listen to him or I break out into hives.  I was wondering if this was happening to anyone else in America?  Is this man causing a hives epidemic in our country?  Are there other people having negative physical reactions to Trump?  Does the sound of his voice give you a migraine?  Does looking at him make you want to rip your eyes out?  Let us know what type of physical reaction you have to hearing, seeing or having Donald Trump forced on you?
FOOD FOR THOUGHT – POLITICAL WRAP UP
I have been on hiatus to for the past month because of busy season in my business but I am filming a show this Sunday.  Click here to watch my show and see what it is all about.
There is so much to say, especially hitting the 100 days.  Make sure to subscribe so you know when new episodes are posted.
---
EXTRA CASH
Most Noteworthy: Are you always looking for ways to make extra cash? Here is a way that is fun.  You can do it while watching TV.  Take surveys with Mint Vine.  They will deposit money right into your PayPal account.  To try it, click the link.  https://mintvine.com/users/register/5266f23a8ec2a448530101
Disclaimer:  Everything written in this publication is the opinions of the writer and not that of the sponsors, advertisers or this publication.