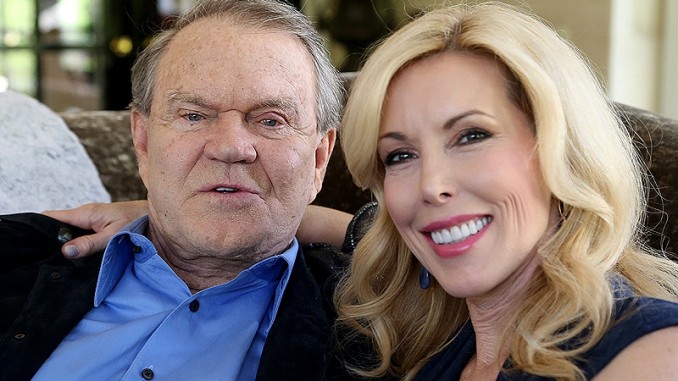 Glen Campbell is Alzheimer Stage 6
Glen Campbell is Alzheimer Stage 6 and his family could use some prayers as the Rhinestone Cowboy is at the end of his journey with Alzheimer's.   Glen Campbell's wife of over 30 years really missed her husband so she had brought him home from the memory facility last summer where he had lived for almost a year.
Glen Campbell is Alzheimer Stage 6
His stay at home lasted only 7 weeks as he has become harder to manage now that he has entered late Stage 6 Alzheimer.  What that means as a diagnosis is that Campbell and his family are now facing the end of this disease.  This is what is happening to Campbell mentally, physically and emotionally on a daily basis. This information was taken from the National Alzheimer website.  Some of his symptoms might vary but this is the reality of what they are all going through right now and what many other families are facing and dealing with as well.
Stage 6: Severe Decline
Patients with the sixth stage of Alzheimer's disease need constant supervision and frequently require professional care. Symptoms include:
Confusion or unawareness of environment and surroundings
Major personality changes and potential behavior problems
The need for assistance with activities of daily living such as toileting and bathing
Inability to recognize faces except closest friends and relatives
Inability to remember most details of personal history
Loss of bowel and bladder control
Wandering
Glen Campbell is Alzheimer Stage 6
There are only 7 Stages of Alzheimer. The last update delivered by the family was back in October of 2015 at which time his wife stated he was end stage 6.  Prayers are clearly needed for the family at this time.
EXTRA CASH

Are you always looking for ways to make extra cash.  Here is a way to make some extra cash that is legitimate and fun and I do it while watching TV.  Take surveys with this company MintVine and they deposit money right into my Paypal account.  If you would like to try it, click referral link.  https://mintvine.com/users/register/5266f23a8ec2a448530101
I want to say thank you to the people that are reading my articles.  I will keep writing as long as you keep reading.  We are not always going to agree but I do hope that you enjoy most of what I write and I write to share with you.
Please feel free to leave comments at the bottom of this page and I will respond to you here.
Writer Donna Nolan-Wilson has spent over 40 years observing and enjoying soaps.  Like me on Facebook
Disclaimer:  Everything I write in this publication is my feelings and opinions and not that of the sponsors or this publication.