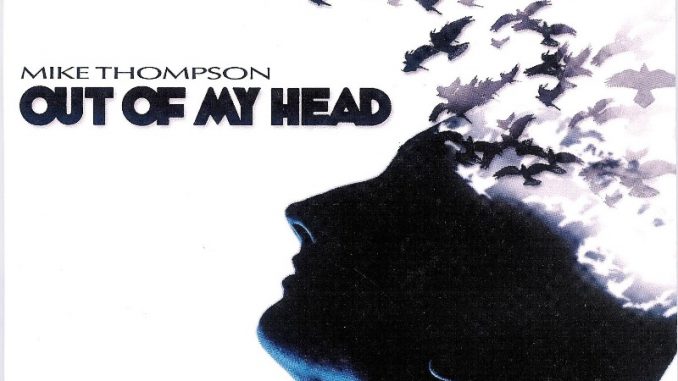 Getting 'Out of My Head' with Mike Thompson CD review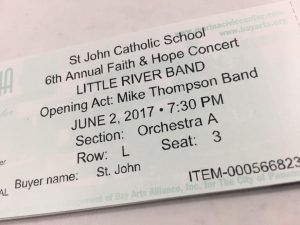 Getting 'Out of My Head' with Mike Thompson CD review.  This was a pleasant surprise to this music critic.  If you are looking for normal rock and roll music then this simply is not the CD for your player. From the opening strains it is obvious that this is a work of love for Mike Thompson. The project was done between Panama City, Florida and Nashville, Tennessee which is an unlikely match but it works.
"The River"
This song has a riff that will not leave your mind once you hear it. It is classic rock with a very melodic and orchestrated sound. Think Bowie meets the Trans Siberian Orchestra and then add a little edge to it and you'll be close to the sound.
"Radio Cosmos"
Another song with some nice guitar hooks in it. The tune is grooving and the message is one that many can identify with.
 "The One"
There is a bit of a punkish feel on this one. The song reminds me of something that the Knack may have done back in the "My Sharona" days. I have to say that this is my favorite from the CD. But then again, I still remember the sleeve on the single for "My Sharona," maybe there is a correlation.
"Little Dreamer"
The vocal / music effects of being back in the olden days works well but might be a little long. It's well worth the wait once the up to date orchestration kicks in. Nice groove.
"Jaded"
Guest Vocalist Amy Henderson sings lead on this tune and really nails the feeling. Her a-Capella vocals are quite soulful.
"Baggage"
Metal with a purpose would be a good description for this song. It is not quite hard enough for metal and not soft enough for pop. It may be a genre all unto itself.
"Homestead"
The opening strains of the piano here are so reminiscent of the Beatles or a Simon and Garfunkel song. It's obvious that this song has a lot of deep meaning to the writer. You'll understand that once you listen to it. Summed in one word it would be 'Nice.' This one is one of my favorites off the CD. Hard to believe that it is over 7 minutes long. It seems like it went by so quickly.
"Hype"
Ah yes, this is some grab and run rock and roll. The kind of song you'd hear back in the day on the midnight FM radio stations that played music that offended traditional radio.
"Thunder Island"
If you have any preconceived notions on this song based off the original song from Jay Ferguson leave them at the door before pressing play. Yes, the song pays homage to the original but Thompson added a little modern reggae feel crossed with some power punk and the voice of country star Collin Raye. If you happen to be a musician, that is a mouthful. Okay, pop a cold one and hit play.
"Can't Be In Love"
There is some really nice acoustic guitar work at the beginning of this tune. It carries a mellow theme weaving its way through moments and memories. You can add this to another of my favorites on the album.
 "Memories of You"
Sometimes a song simply needs to exist. This is a song that is simply what it is. It has its own space, its own direction and just is a nice change from the rules. The change in structure as the song goes on might seem a little odd. It breaks a lot of musical rules along the way but in the end, it works. And after all, that's what it's supposed to do
With some heavy hitters like country superstar Colin Raye and Mark Slaughter from the rock band Slaughter, you would expect this to be a stellar CD. You wouldn't be wrong. My only negative comment is that the vocals tend to be a little low in volume in spots for my particular taste. But do yourself a favor, add it to your collection, you will not be sorry you did.
The Mike Thompson Band opened for the iconic Little River Band on June 2, 2017 in Panama City Florida. For more on Mike Thompson, visit his website and Facebook.  You can buy the CD at CD Baby!
IN CONCLUSION
The Daily Banner music critic gives 'Out of My Head'  4 Stars out of 5!  This is a great alternative rock CD to add to your collection.
---
---
EXTRA CASH

Most Noteworthy: Are you always looking for ways to make extra cash? Here is a way that is fun.  You can do it while watching TV.  Take surveys with Mint Vine.  They will deposit money right into your PayPal account.  To try it, click the link.  https://mintvine.com/users/register/5266f23a8ec2a448530101
Disclaimer:  Everything written in this publication is the opinions of the writer and not that of the sponsors, advertisers or this publication.