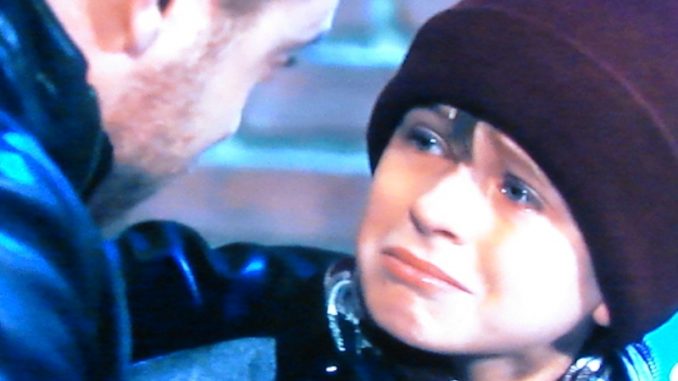 Mental abuse on General Hospital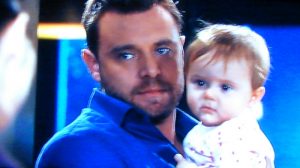 First of all poor little Jake on General Hospital is the most mentally abused character. Since his birth, his little character has been kidnapped several times.  He keeps losing Dads and getting Dads back. General Hospital keeps piling the mental abuse on poor little Jake.  At least Drew has Scout and now Oscar.
Helena and now this
This poor kid was kidnapped by Helena.  He didn't even know how he was when he came home. Now the only Dad he ever ever known is not his Dad. Did his performance break your heart on Friday?  That kid deserves an Emmy nod for his acting.
Elizabeth's other boys
Where are Cameron and Aiden?  They are rarely seen.  In addition, they both have different Dads.  Cameron's Dad is dead but he hasn't been on a roller coaster about it.  Aiden's Dad is Lucky and he is exploring the world rather than being a father.  Both those boys have not endured the mental abuse that Jake has endured.
Franco is their Dad
It is pretty bad when the most stable and attentive father the boys have known is Franco.  Furthermore, he is there for them day and night and is very attentive to Jake.  Most of all, he seems to genuinely care about those boys.
General Hospital keeps piling the mental abuse on poor little Jake
Some viewers are asking why Jake?  It seems like Jake is always the one getting hurt.  Consequently, are they setting this character up for some huge story lines in the future?
In conclusion
Will Jason come between Jake and Drew?  While Jason usually does what is best for his kids, will he do the opposite now?  Are viewers happy that Steve Burton is back?
Finally, ENJOY "MARY'S CHRISTMAS" by Little River Band – A Modern take on the story of Mary and baby Jesus
---
EARN EXTRA CASH FROM HOME!
EARN HOLIDAY CASH!!
Disclaimer: Everything written in this publication is the opinions of the writer and not that of the sponsors, advertisers or this publication.
---