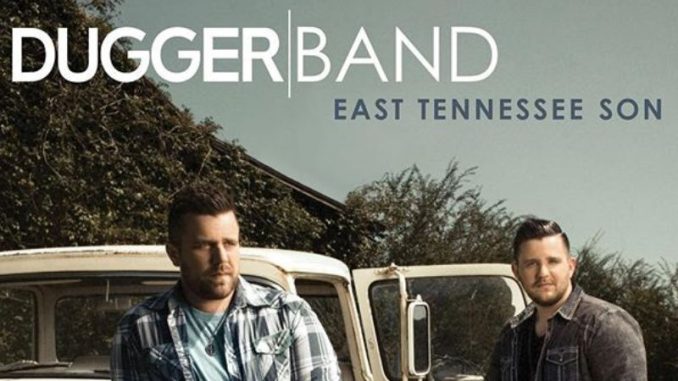 Dugger Band East Tennessee Son CD Review 
Dugger Band East Tennessee Son shines through cloudy skies on a stormy day. First of all upon opening the CD I noticed the packaging. The Dugger Band CD is nicely laid out in a sparse kind of way. There is plenty of room to let the music speak for its self without getting lost in liner notes. The liner notes had some pretty impressive studio credentials. Let's crack it open and see if what meets the ear is the same as what meets the eye. There may be hope for Country Music after all.
"Warning Label"
This song is a great country tune. Notice I didn't say a new country song. Folks of even the older style traditional country should find this a very palatable musical endeavor.
The sibling harmonies are easy to listen to. The first single from the EP is "East Tennessee Son" and one can easily imagine the location in the east Tennessee Mountains. It sounds like a wonderful place to visit and be from. Nice job on the underlying visuals.
"For The Girl"
The dreamy sounding intro on this song could as easily come from an early Beatles song, like one from the Rubber Soul era. This is a nice easy song and one that has a melody that sticks with you after the song has ended, that is a nice sign for them.
"#DoItForTheStory"
This, while not my cup of tea, is a hilariously accurate review of social media and the way people today see the world as a whole. I could see this as a pretty big hit if the release is timed right towards the summer.
"Postcard"
I can't help it. My toes will not stop tapping on this song. This is a near perfect song that has something for everyone from great harmony. The Rocking production, nice instrumentation, some special effects and a screaming overdriven lead. I like this song.
"One Track Mind"
This is a great love song done in a style that proves you don't need pickups and kegs of beer to have a true modern country love song, nice beat and groove.
Dugger Band East Tennessee Son shines through cloudy skies on a stormy day.
After you listen through once you need to listen to it once again pay attention to what's going on in the background on this CD. There are some tremendous under currents going on musically that make the songs flow even better. It may be hard to pick out but they are there.
In conclusion
All too often it seems that artists go into the studio with an ounce of talent and 15 ounces of finances and come out with less than the original ounce they stared with. In other words garbage in add money and you have a sellable piece of work. On The Dugger Band's East Tennessee Son the talent and the music outshine the money. This one is going in my rotation, only complaint? Six songs were not enough. I found myself looking for more.
Make sure to visit their website and like them on Facebook.
MUSIC CRITIC DASHAL JENNINGS gives this CD a 5 out of 5!! We hope you enjoyed his review of Dugger Band East Tennessee Son shines through cloudy skies on a stormy day.
---
EARN EXTRA CASH FROM HOME!
EARN EXTRA CASH!!
Disclaimer: Everything written in this publication is the opinions of the writer and not that of the sponsors, advertisers or this publication.