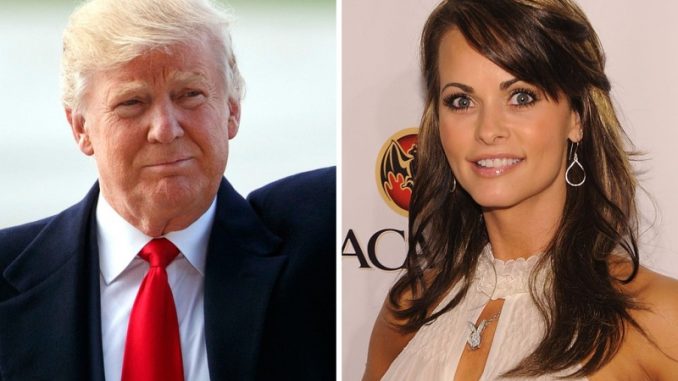 Donald Trump protected by National Enquirer via Playboy Model Affair Allegation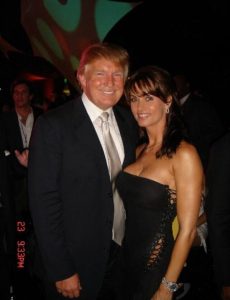 Donald Trump protected by National Enquirer via Playboy Model Affair Allegation. Yes,you read that right.  The very same GOSSIP RAG protected Trump in 2016 and now they are doing his bidding again.  Trump has a personal friendship with Enquirer owner and he uses it at whim.
The friendship is well known
The American Media Chairman and Chief Executive Officer David J. Pecker and Donald Trump are longtime friends. The Enquirer supported and even endorsed Mr. Trump's presidential campaign.  In fact he was the only person the Enquirer has ever endorsed.  They then went on to publish negative articles about some of his opponents.
The voting Gossip mongers
Unfortunately our country is full of people that love drama and sleaze and actually buy that ridiculous publication.  Proof of that is how long this grocery store tabloid has been in business.  I personally cringe when I see it at the check out stands in my local grocery stores.
Mr. Pecker and Trump
Yes, Trumps big protector is Mr. Pecker.  Try saying that without chuckling to yourself or down right out loud belly laugh.  It seems pretty appropriate given the nature of the tabloid and the person the tabloid protects.  When asked about this situation which Mr. Pecker does not deny, this is what he said:
In a written statement, Mr. Pecker said that it is no secret that he and Mr. Trump are friends and that he greatly admires him. However, he said, the Enquirer under his management "set the agenda" on Mr. Trump's affair with Marla Maples when he was married to his first wife. "That in itself speaks volumes about our commitment to investigative reporting," he said.
Pecker admits to breaking news story that Trump cheated on 1st wife
So Pecker admits that his publication ratted Trump out publicly about cheating on Ivana.  Not only did Trump cheat on Ivana, he got Marla Maples pregnant with Tiffany.  Yes America, you voted for a man who could have starred in several episodes of Jerry Springer.
1998 Playmate of the Year Karen McDougal
We can't forget to give a shout out to the little playmate that had the alleged affair with Trump.  This affair happening while currently married to his broken English speaking, nude model wife Melania.  Karen was given a job at one of the other publications that the parent company of Enquirer owns.  That job was worth a reportedly $150,000 a year.
Donald Trump protected by National Enquirer via  Playboy Model's Affair Allegation
---
EXTRA CASH

Most Noteworthy: Are you always looking for ways to make extra cash? Here is a way that is fun.  You can do it while watching TV.  Take surveys with Mint Vine.  They will deposit money right into your PayPal account.  To try it, click the link.  https://mintvine.com/users/register/5266f23a8ec2a448530101
Disclaimer:  Everything written in this publication is the opinions of the writer and not that of the sponsors, advertisers or this publication.