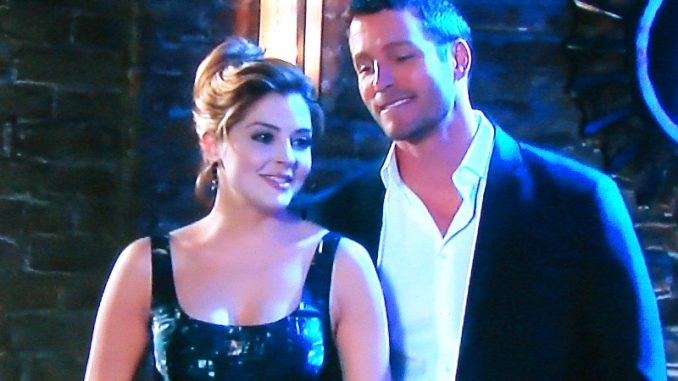 Days of our Lives comes in like a lion and goes out like a lamb in March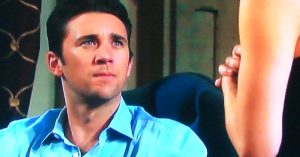 Days of Our Lives continues to maintain decent ratings at a time when other soaps are struggling.  They are doing this by delivering great story lines with interesting plot twists to their audiences.  People are coming and going with seamless ease, hearts a breaking and repairing.  Long time lovers like Kayla, Patch, Marlena and John are facing trials and triumps.  Sit down, grab a cup of coffee and check out Days of our Lives delivers spring fever fantastic story lines.
Hope and Rafe Saga
Did you really think that Hope would never know about Rafe's affair? Well calling it an affair is a bit of a stretch. After all, it was only one night with Sami.  Rafe should have confessed before he agreed to marry Hope but he was afraid he would lose her forever.
Eli can't stay away from Lani
Eli finds himself so drawn to Lani and her baby bump that it starts to make JJ wonder why?  He ends up confessing to Gabi that he and Lani slept together.  He does not go all the way telling her that he is baby Daddy.  Gabi of course reacts as she always does.  That girl really is a short fused firecracker.  Lani ends up being the cop that arrests her for messing with evidence having to do with Andre's murder.
Chad and Abigail
Are the viewers as sick and tired of Abigail as The Daily Banner lunch crew is?  If Abigail's psyche was so fragile, she should never have been allowed to be by her child alone.  So after weeks of Abigail not sleeping, Chad is finally wondering what is wrong with his wife?  On top of that, another alter ego has showed up.  Hey Day's hate to to tell you this but nobody does alters like Vicki from One Life To Live.  Why is Day's wasting Tyler's talents having him swooning over Abigail? Seriously, it is really a waste of his abilities.
Theresa and other interesting characters
Days of our Lives delivers spring fever fantastic story lines
Is everybody ready for Days to bring back Theresa back?  You know she has to be heading back to Salem soon because Brady is getting a ring for Eve. We hope you enjoyed our Days of our Lives delivers spring fever fantastic story lines piece.
---
Facing Cancer Together
A couple's valiant fight against Cancer continues. They wrote and performed above:  Read their blog here: 
EARN EXTRA CASH!!
Most Noteworthy: Take Surveys with Mint Vine. They will deposit money right into your PayPal account. To try it, click the link.
Disclaimer: Everything written in this publication is the opinions of the writer and not that of the sponsors, advertisers or this publication.