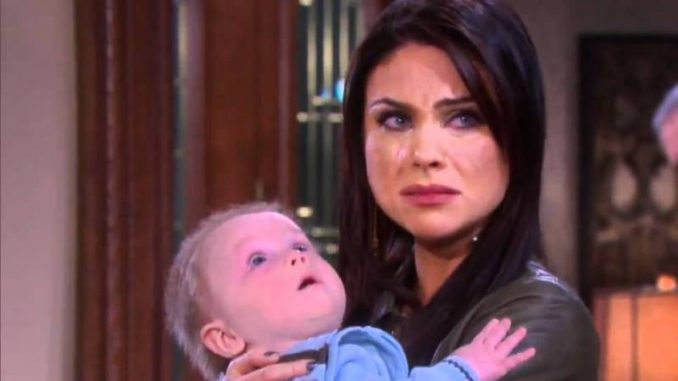 Days of our Lives Baby Prediction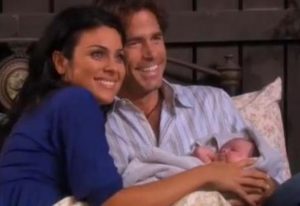 Days of our Lives Baby Prediction brings you a bizarre prediction about Chloe's baby.  We know anything can happen on soaps but are the Days of our Lives fans ready for this?  The Daily Banner is going out on a limb to predict the paternity of Chloe's baby. This is going to be a real heart breaker for Nicole.
Paternity of Chloe's baby
The Daily Banner is predicting that the father of Chloe's baby is Daniel? How could this be you ask?  It is going to come to light that at some point, Daniel & Chloe stored sperm.  Chloe's medical history is that she had leukemia and thought she may never get pregnant. That is why her pregnancy with Parker was such a shocker.
Parker's sibling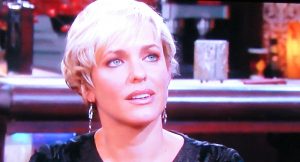 If this comes to pass it could be easily explained that Chloe wanted Parker to have a full blooded sibling.  Consequently, she tried in vitro fertilization with Daniel's sperm and it worked.  That may have been why she was so shocked when she realized the baby wasn't Deimos's child.
In Conclusion
In Conclusion, when Nicole finds out that there are two children that are part of Daniel, she is going to want to be a part of theirs lives.  Will Chloe's children eventually end up with Nicole because of some tragedy?  Will Deimos and Nicole marry and raise Daniel & Chloe's children together? For Nicole & Daniel, enjoy this beautiful song by Little River Band.
---
VALLEY VIEW
Get a sneak peek at what is happening at Valley View:    If you like romance and intrigue, this is the place for you ENJOY!! Especially relevant is the music video below.
EXTRA CASH


Are you always looking for ways to make extra cash? Here is a way to make some extra cash that is fun. You can do it while watching TV.  Take surveys with this company MintVine.  They deposit money right into your PayPal account.  To try it out, click referral link.
https://mintvine.com/users/register/5266f23a8ec2a448530101
Disclaimer:  Everything written in this publication are the opinions of the writer and not that of the sponsors or this publication