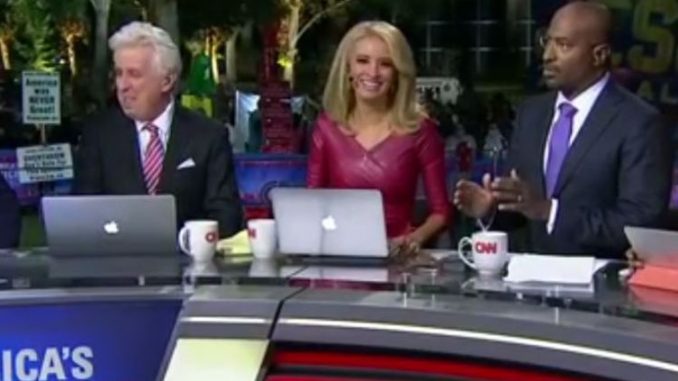 CNN dumps Kayleigh McEnany and Jeffrey Lord who were two of Donald Trumps biggest supporters making disgusted viewers happy
CNN dumps Kayleigh McEnany and Jeffrey Lord who were two of Donald Trumps biggest supporters making disgusted viewers happy.  Yes, it is true, both Kayleigh and Jeffrey are gone from CNN.  The stories are swirling about the how, when and why's.  Here is what The Daily Banner has learned.
Kayleigh McEnany's departure from CNN
First of all, Kayleigh had been seen less and less on CNN over the past 2 months.  There had been active campaigns via email, phone calls and snail mail into CNN for McEnany to be fired.  Additionally, her ridiculous arguments and defense of Donald Trump had become unbearable to watch.  The viewers were taking action and letting CNN know how they felt.
Last weekend McEnany tweeted that she was leaving CNN.  It was then leaked out that she had accepted a position from Donald Trump to be a Trump News spokesperson.  She will be airing a news segment and features nothing but the news Trump wants his base to hear.  It is in effect a fairy tale farce about how wonderful things are in the White House.  Trump figures if he says he is doing a great job enough times, people will begin to believe it.  Trump featured McEnany's first bogus news cast on his Facebook page.
Jeffrey Lord's firing from CNN
Lord had been having twitter wars with different liberal groups.  He was tweeting things that were over the top and when he made some nazi type remarks the other day, it was over the top for CNN.  Jeffrey found out he was being fired while he was actually in route to the show.  The town car had driving to his house in PA to pick him up to be on Anderson Coopers show.  Suddenly the car turned around and Lord was told his contract was terminated.  He claims the offers are flying in.  We all know that we will most likely being seeing Lord in the Trump White House or on Trump TV in the near future.
In conclusion
Watching CNN will be much more pleasurable now that they have let those two go.
---
Lady Bug Delivery Service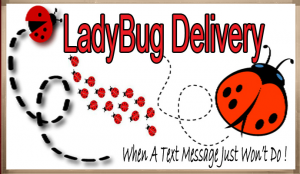 When a Text Message just won't do.  Go old school and let Lady Bug Delivery servicesend it for you.  With a click of your mouse, send that special someone a special message.  To yours, with love!!
EXTRA CASH

Most Noteworthy: Are you always looking for ways to make extra cash? Here is a way that is fun.  You can do it while watching TV.  Take surveys with Mint Vine.  They will deposit money right into your PayPal account.  To try it, click the link.  https://mintvine.com/users/register/5266f23a8ec2a448530101
Disclaimer:  Everything written in this publication is the opinions of the writer and not that of the sponsors, advertisers or this publication.