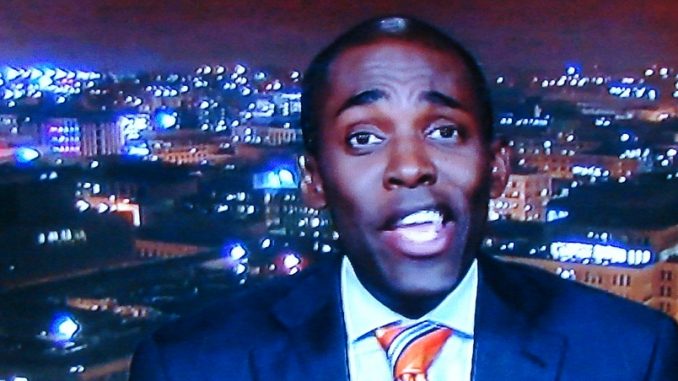 CNN has been listening the the public so why do these two remain?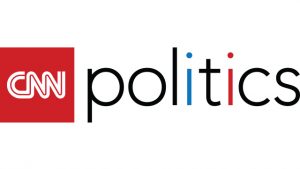 Since even before the election, there were many Trump pundits that viewers of CNN had hoped to never see again.  When Trump won the election by a flawed electoral college, gerry- mandering, voter suppression and Russian inference, viewers cringed. The public began voicing their opinions loud and clear.  So CNN dumped many Trump pundits except Paris Dennard and Jack Kingston and the viewers have to ask, WHY?
Why are Paris Dennard and Jack Kingston still there?
We have seen CNN kick Kayleigh McEnany & Jeffrey Lord to the curb.  One of the reasons those folks are gone is because the public called, emailed and complained online. Kayleigh claimed to have better offers but has all but disappeared into the woodwork.  Jeffrey Lord had a major freak out on Twitter that ended in his untimely firing.  A firing which by the way happened while he was in transit to the CNN studio.
Where is the world is Ed Martin
After McEnany and Lord were gone, the viewers were seeing a lot of the disgusting, lying, and most ridiculous Ed Martin.  The Daily Banner encouraged CNN to get rid of him and he seems to be gone.
CNN dumps many Trump pundits except Paris Dennard and Jack Kingston
Paris Dennard is Appalling
Why oh why does CNN hold onto Paris Dennard. He is appallingly ridiculous in his defense of anything Trump.  Does CNN have to hold onto Dennard because of some kind of mandatory policy. Are they being forced into holding onto him because there are only a handful of African American's that defend Trump on TV?
And what about Jack Kingston?
Why is this former Congressman invited on CNN over and over again?  His opinions are bias, absurd and asinine.  Nothing he says is credible on any subject.  He should be ousted from public life on all levels.  So CNN dumped many Trump pundits except Paris Dennard and Jack Kingston and the viewers want to know WHY?
In conclusion
It is time that the viewers let CNN know very loudly and very clearly that they can't do another 6 months of Paris Dennard, never mind until 2020.  You can click here to go to their comments page and let them know you want Dennard gone.  You can call them as well at:
The phone number for CNN HQ in Atlanta is 404-827-1500.
The CNN corporate office phone number is 404-827-1700 or you can fax them at 404-827-2600.
The customer service number for CNN's Washington D.C. bureau is 202-898-7900.
Other customer service numbers for CNN in Atlanta are 404-878-2276 and the fax number is 404-827-1995.
---
A couple's valiant fight against Cancer continues. They wrote and performed above: 
Read their blog here:
EARN EXTRA CASH!!
Most Noteworthy: Take Surveys with Mint Vine. They will deposit money right into your PayPal account. To try it, click the link.
Disclaimer: Everything written in this publication is the opinions of the writer and not that of the sponsors, advertisers or this publication.