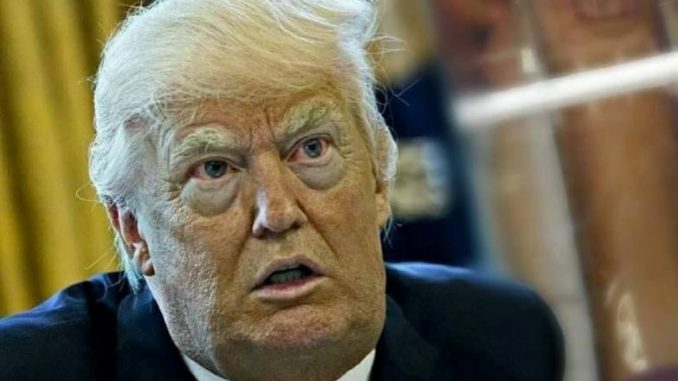 Award winning songwriter Jane Bach talks truth to power and the Oval Office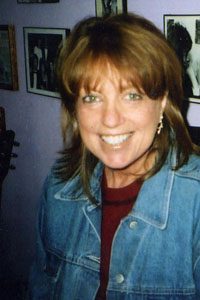 Award winning songwriter Jane Bach talks truth to power and the Oval Office. Songwriter's don't always need music to get their points across.  Today, Jane Bach wrote a thought provoking piece on her Facebook page.  Everyone needs to read this piece.
Let me get this straight
So, let me get this straight…….
President Obama "colluded" with the Russians, helping them to interfere with our election process, in order to what???….Elect Donald Trump….so that Trump could then obliterate every piece of legislation, and every executive order that he, Obama, enacted….? effectively wiping eight years of his life and legacy off the map?
Is there enough Kool Aid?
I don't know if there is enough Kool Aid for the 34% of Americans that still back this man.

Trump is a danger, and an embarrassment.
He said "I don't like losers, I only like winners"…. So, I say to those who voted for him….I will not feel any sense of joy, when the day comes that you wake up and realize you have no health insurance…that the rich have gotten richer, and you have gotten poorer. You won't have any immigrants to blame….you won't have any press to blame…(except for State TV Fox)…you will find your civil liberties have disappeared, your educational opportunities have vanished, and the air you breathe is as dirty as the water you drink and the politicians you support.
Herr Trump
You worried about Lying Ted, Little Marco and Crooked Hillary, and didn't even see that Herr Trump was as fraudulent as his University….the women will feel as violated as those he allegedly sexually assaulted, and the men will feel as cheated as those who were hired to work on any of his building projects.
There is no future with this man in the Oval office…..his minions and the mindless sycophants that surround him, have sold their souls for what??? Pieces of silver that will turn to dust in their hands……and their hands are as dirty as the coal dust he intends to have polluting the lungs of the coal miners that he wants to put back in coal mines.
Joyless Days Ahead
No, I will find no joy on that day…..when you realize that you have less than nothing. And worse….you will understand that you did it to yourself. A hard pill to swallow. Unfortunately, you have done it to the rest of us, as well…and we will have to swallow the pill you shoved down our throats. You voted for Donald Trump to make your life better…..and on that day, you will find, he took away your dreams and any hope for your future.
I just heard Senator Lindsay Graham say…"if you count on the President to have your back, forget about it"….he was talking to his fellow Republican Senators….but he could have been talking to all of you…..and ultimately to the American people!!!!
About Jane Bach
Bio excerpt from website. Jane Bach is a native New Yorker who moved to Nashville, Tennessee in 1982 to pursue a career in songwriting. She is a multiple award winning, hit songwriter, who has had songs recorded by the likes of Tammy Wynette, Reba McEntire, Collin Raye, JoDee Messina and many, many others. Her number one record "The Last One to Know", Reba McEntire, remains one of Reba's biggest selling singles. She also penned "Just Enough Love", the last number one record for country music legend Ray Price. Her most recent single, "Dare to Dream", JoDee Messina, earned her yet another ASCAP award, for having written one of the most performed songs of the year. She has had hit records in Canada, France and Holland, as well as other releases worldwide.  Listen to "The Last One To Know," written by Jane Bach and made a hit  by Reba MeEntire.
---
EXTRA CASH

Most Noteworthy: Are you always looking for ways to make extra cash? Here is a way that is fun.  You can do it while watching TV.  Take surveys with Mint Vine.  They will deposit money right into your PayPal account.  To try it, click the link.  https://mintvine.com/users/register/5266f23a8ec2a448530101
Disclaimer:  Everything written in this publication is the opinions of the writer and not that of the sponsors, advertisers or this publication.