ABOUT THE EDITOR DONNA NOLAN WILSON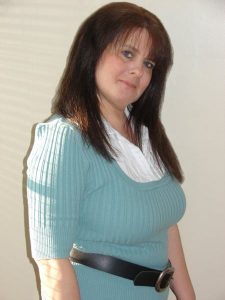 The Editor of The Daily Banner is Donna Nolan-Wilson. She has written for Yahoo, Spin Magazine, AXS, Moviefone, Examiner, The Rowdy, Daily Two Cents, and Women's Forum.
Here is more about the editor Donna Nolan Wilson.
Some of her most heartfelt work has been about people who are struggling with something in life.  Especially when it comes to things like health issues, human rights, and politics.  Not afraid of the English word or the pen, Donna Nolan-Wilson will use her knowledge and ability to make change in the world around her.  She resides in a small town outside of Nashville and co-writes songs (mostly lyrics) with her husband in her spare time.
Even more about the Editor
Donna has been writing in one form or another her entire life.  Writing has always been a passion and way of life for her.  She is currently the editor of The Daily Banner, and Back Stage Pass News.  As a loyal soap fan, she could not let the opportunity pass to run her own online soap magazine so Soap Opera Oracle was born.  On top of all those duties, Donna also has two blogs she keeps updated called, Let's Get Soapy and Buzz-Zinga.