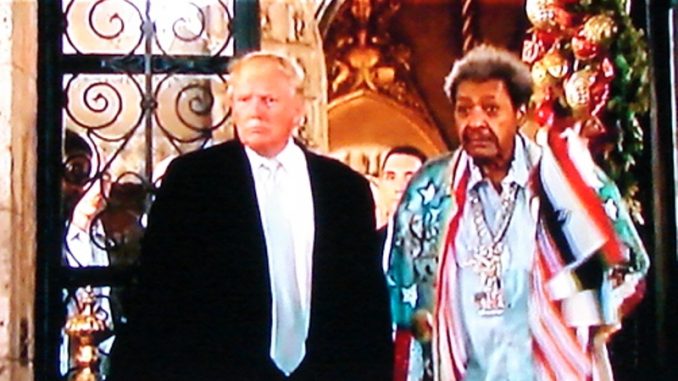 Welcome to Donald Trump Bazaaro World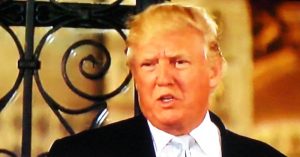 Yes, Welcome to Donald Trump Bazaaro World.  I'd rather check into the Hotel California but it is what it is.  This is a total opinion piece and I don't give a damn who doesn't like that.
Because this is the bizarre place where a President Elect has been told by 16/17 Intelligence Agencies that the Russians are screwing with us.  His response is "we need to move on."  What??
I have a lot to say
First of all, you can stay and read or click out and go.  Who knows, this may turn out to be food for thought. There are some things I need to get off my chest.  What the heck is going on here America?  When did we lose the ability to reason or plain old common sense?
Okay so our electoral college elected a fool
A fool has been elected. At this point, it is irrelevant how we got here. We are here.  We have to get past that now and figure out how we can get out of this mess without all of us dying.
The Russians are pulling our strings
Yes, it seems like the Russians are pulling our strings and apparently, they have been for quite some time.  This is no longer about Democrats or Republicans, this is about Americans.
Time to pull together
Many politicians in Washington who are normally totally opposed to everything agree that Russia has interfered in our democracy.  That is something that can't be ignored or pushed aside.
We must find a way to keep our democracy and our way of life safe from outside forces.  Most of all we must come together as AMERICANS and stop all this inner fighting.  Putin is sitting back in his big gilded chair smoking a cigar and smiling.
The next few weeks
If you believe nothing else believe this. If we don't come together as AMERICANS now, consequently we will fall apart.  Furthermore, life as we have known it will be over forever.
After January 20th
If the new President continues to protect and defend Putin, we have to make him listen.  It will be our job to convince him that defending Putin is not what is best for our country.  AMERICA FIRST!
In conclusion, Putin in not our friend.  He has never been our friend.  Why is it that I must type these words?  If Americans continue to support Putin, he will control our country.  It will happen.  He already has us at war with each other.
This isn't about Donald
This isn't about him and his damn ego.  Most of all, this is about us, AMERICANS & AMERICA and our safety.  Hence, he needs to get over himself and start thinking about the safety of our country.
In addition, I refuse to believe that there is one American in this country that wants to be controlled by Russia.  Please prove me right. Do you want to lose your country to Russia? Most noteworthy:  You can help "Be The Change."
---
VALLEY VIEW
Get an especially relevant sneak peek at what is happening at Valley View:    If you like romance and intrigue, this is the place for you.  ENJOY!!
EXTRA CASH
Most Noteworthy: Are you always looking for ways to make extra cash? Here is a way that is fun.  You can do it while watching TV.  Take surveys with Mint Vine.  They will deposit money right into your PayPal account.  To try it, click the link.  https://mintvine.com/users/register/5266f23a8ec2a448530101
Disclaimer:  Everything written in this publication is the opinions of the writer and not that of the sponsors, advertisers or this publication.