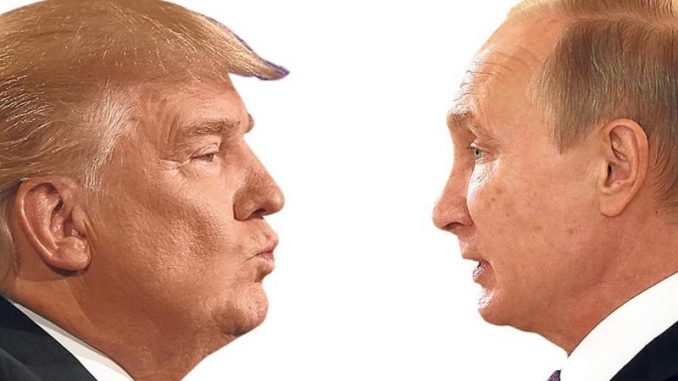 Trump Putin Bromance heats up New Years Eve weekend
Trump Putin Bromance heats up New Years Eve weekend.  This would be funny if it weren't true. Unfortunately, these two either really like each other or they are both having the time of their lives playing head games.  Consequently, those head games could prove to be at the expense of Worldwide security. In response to President Obama's actions, Putin and Trump expressed their mutual support. After all, this is a long distance relationship.
Putin's response to President Obama's
It was first thought that Putin would expel American Diplomats out of Russia but he changed his game plan.  He is not going to bother with Obama.  He is going to wait for Donald Trump to be in control before he acts.  It looks like Russia has as much disdain for CNN as Donald Trump.
Donald Trump's response to Putin's response
Great move on delay (by V. Putin) – I always knew he was very smart!

— Donald J. Trump (@realDonaldTrump) December 30, 2016
 Especially relevant is how Donald Trump doesn't care how bad his Tweet looks to the majority of American's. He keeps forgetting that he did not win the popular vote.
Historical relationship with Russia
Many previous U.S. President's have come into office with high hopes about Russia.  Those high hopes have gotten crushed early on. There is no reason to believe this will be any different.  That is unless the incoming President is not interested in protecting our country.  Then his relationship can be excellent with Putin if he does what Putin wants him to do.
In conclusion
American's that didn't vote for Trump watch in horror at this budding bromance.  The people that voted for Trump have no apparent knowledge of America's history with Russia because they support this spectacle.
---
---
VALLEY VIEW
Get an especially relevant sneak peek at what is happening at Valley View:    If you like romance and intrigue, this is the place for you.  ENJOY!!
EXTRA CASH
Most Noteworthy: Are you always looking for ways to make extra cash? Here is a way that is fun.  You can do it while watching TV.  Take surveys with Mint Vine.  They will deposit money right into your PayPal account.  To try it, click the link.  https://mintvine.com/users/register/5266f23a8ec2a448530101
Disclaimer:  Everything written in this publication is the opinions of the writer and not that of the sponsors, advertisers or this publication.