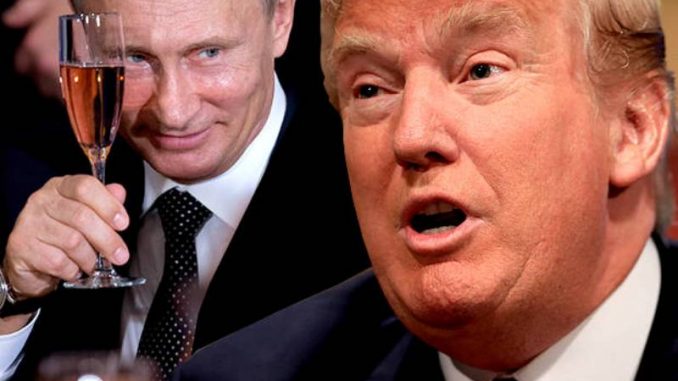 Trump agrees with Vladimir Putin by quoting him in Tweet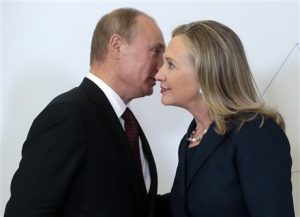 Trump agrees with Vladimir Putin by quoting him in Tweet.  Yesterday Donald Trump quoted something Vladimir Putin from a recent speech.  He then quoted him on Twitter and agreed with him. Putin was always worried about Clinton because he couldn't push her around.  She was on to him as they have clear political history. Clinton accused him of rigging Russian elections in his own favor so it looks like he returned the favor to her.
Vladimir Putin said today about Hillary and Dems: "In my opinion, it is humiliating. One must be able to lose with dignity." So true!

— Donald J. Trump (@realDonaldTrump) December 24, 2016
Tweets becoming shockingly unshocking
What started out as shocking tweets are quickly becoming un-shocking and mundane as journalists and Americans.  This is because many are realizing he tweets what he feels at the moment.  He could feel totally different the next moment.
Expect the unexpected
First of all, everyone needs to expect the unexpected from this President and realize that there is no such thing as too low or too bold.  We should not normalize him but realize that a man with a history of reacting is in charge now.
In conclusion
In conclusion, all Americans must be very vigilant the next 4 years over their own lives and what is going on at the White House.  It doesn't take a professor to see that 2016 is going to  look like a cakewalk compared to 2017. Get involved in your local government because change begins at the bottom.
---
VALLEY VIEW
Get an especially relevant sneak peek at what is happening at Valley View:    If you like romance and intrigue, this is the place for you.  ENJOY!!
EARN EXTRA CASH

Most Noteworthy: Are you always looking for ways to make extra cash? Here is a way that is fun.  You can do it while watching TV.  Take surveys with Mint Vine.  They will deposit money right into your PayPal account.  To try it, click the link.  https://mintvine.com/users/register/5266f23a8ec2a448530101
Disclaimer:  Everything written in this publication is the opinions of the writer and not that of the sponsors, advertisers or this publication.