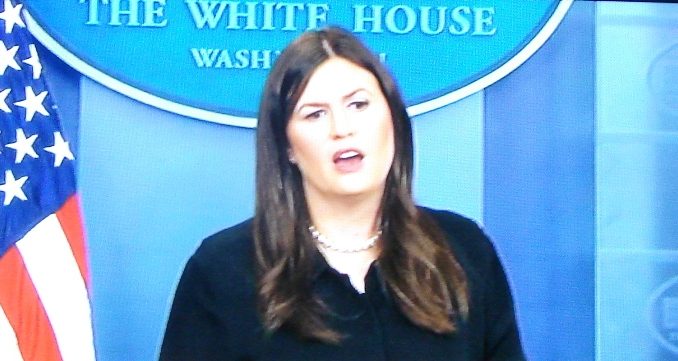 Has Sarah Huckabee Sanders over stepped her boundaries?
Should Sarah Huckabee Sanders be directing ESPN to fire people from the Presidential Podium?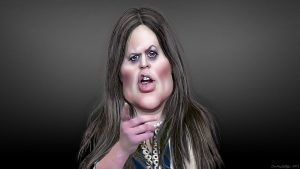 Should Sarah Huckabee Sanders be directing ESPN to fire people from the Presidential Podium?  That would be a resounding NO.  It is not up to the White House.  Should Sanders be fired?
A slippery slope way past the rabbit hole
This presidency and its lunacy has taken us places that no presidency has gone before.  Trumps White House could be turned into a science fiction movie.  It could be entitled, 'Trump's White House Abyss.'
Defender of lies and corruption
First it was Sean Spicer and Michael Flynn defending lies and corruption. Now it is Sanders and Hicks.  In addition, the Trump protectors are also being verbally abused.
Jeff Sessions is a smuck
Sessions continues to be embarrassed and abused on a daily basis and stands by his man.  Does this man not have any pride at all?  Is being the Attorney General worth his dignity?  Seems like it because he stays.  Hence it must also be worth his self respect.  How does this guy look at himself in his tiny elf mirror? As a result this mealy mouthed racist remains our Attorney General.
John Kelly has also been embarrassed
Trumps Chief of Staff John Kelly has also been publicly embarrassed. Trump has no boundaries therefore he doesn't care who he criticizes in public.  In fact, most of the criticism has been unfounded.  Consequently, his current staff are hanging on by a thread.
In conclusion
Who will be the next White House staff to exit the building?  Now with Trump making deals with Democrats, others can't be far behind.
---
EXTRA CASH

Most Noteworthy: Are you always looking for ways to make extra cash? Here is a way that is fun.  You can do it while watching TV.  Take surveys with Mint Vine.  They will deposit money right into your PayPal account.  To try it, click the link.  https://mintvine.com/users/register/5266f23a8ec2a448530101
Disclaimer:  Everything written in this publication is the opinions of the writer and not that of the sponsors, advertisers or this publication.