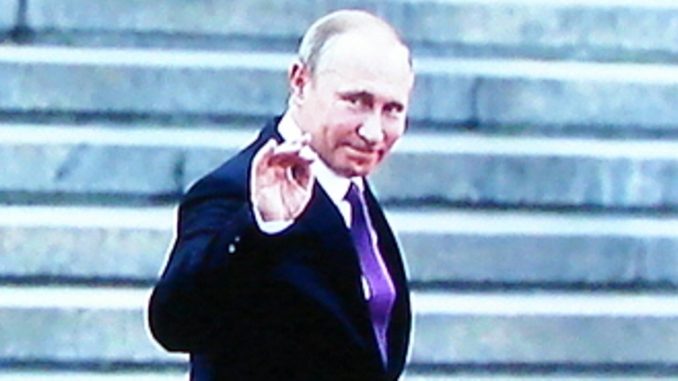 Putin is playing Trump like a fine violin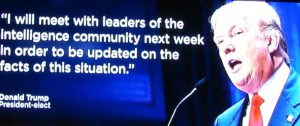 Putin is playing Trump like a fine violin.  After the U.S. Obama Administration announced they were taking action against Russia, Putin does nothing but invites diplomats children to the Kremlin.  A far departure from his reaction last October when accused of war crimes against Syria.
Is Putin trying to make President Obama look like Scrooge?
Yes, yes he is.  He knows he only has 3 weeks to wait and then he can start working the strings on Donald Trump.
Does Putin know how to schmooze Donald Trump?
It certainly does.  All you have to do is stroke Donald Trumps ego and you can get what you want from him.  By him saying he "will wait until Donald Trump takes office to deal with America" is in fact, stroking Trumps ego. The Russians have attacked American democracy.  Make no mistake about that.  This is not a little thing.  This is a cyber and mental attack on our country.
Divide and Conquer
Putin is using the old divide and conquer method to destroy his enemies.  He is doing it without shooting a gun or pushing a button on a nuclear weapon.  Just because you can't see it happening does not mean it is not happening.
In conclusion
What is really going on here?  Why is Donald Trump waiting until next week to find out what the intelligence agencies have uncovered?  Why is he choosing to wait on this when he made phones calls to Carrier over Thanksgiving weekend?  Most of all, why does it seem like jobs are more important to Trump than National Security?
---
VALLEY VIEW
Get an especially relevant sneak peek at what is happening at Valley View:    If you like romance and intrigue, this is the place for you.  ENJOY!!
EXTRA CASH
Most Noteworthy: Are you always looking for ways to make extra cash? Here is a way that is fun.  You can do it while watching TV.  Take surveys with Mint Vine.  They will deposit money right into your PayPal account.  To try it, click the link.  https://mintvine.com/users/register/5266f23a8ec2a448530101
Disclaimer:  Everything written in this publication is the opinions of the writer and not that of the sponsors, advertisers or this publication.