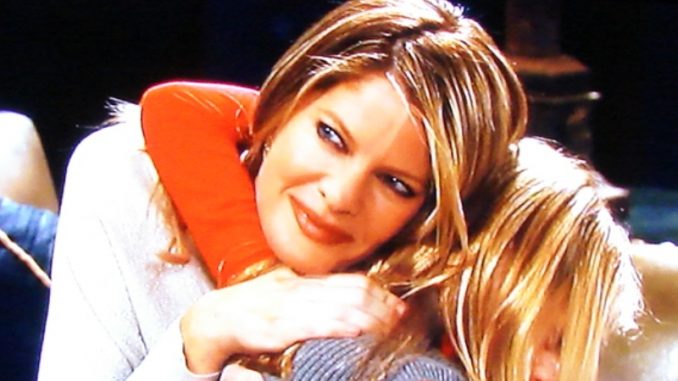 How far will Nina go to keep Charlotte in her life full time on General Hospital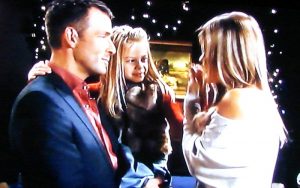 How far will Nina go to keep Charlotte in her life full time on General Hospital?  So it is painfully obvious to anybody that is watching that Nina is head over heels for Charlotte.  She may even love Charlotte more than Valentin.
Wedding Bells
How many people believe that Nina will marry Valentin so she can be Charlotte's legal step-mother?  How many believe that Nina and Valentin getting married will strengthen his chances of keeping full custody of Charlotte?
Nina's previous history
You have to know that Lulu will bring up Nina's history of forcing Ava into labor and kidnapping Avery will come up during the custody battle. Will that make the judge say NO to Valentin & Nina having full custody?
Inconsistent story line
First of all, Charlotte was told that Nathan was her father, then Griffin.  The audience is supposed to believe that this girl went along with that knowing that Valentin was her Papa?  That just doesn't make sense which shows the viewers the writers are making it up as they go.
Change of story line
What was the catalyst for the change in this story line?  It is clear that for a short time, Griffin was going to be Charlotte's father.
The aging of Rocco
Just 2 months ago, Rocco was a toddler and today he is a 6 or 7 year old child.  The writers had to SORAS Rocco because people had to believe that Charlotte was Rocco's 1/2 brother as a result of Lulu's eggs being harvested at the same time.  In conclusion and with that reasoning, the next time we see Leo, he should be 4 or 5 years old.
ENJOY "MY GROWN-UP CHRISTMAS LIST" by Little River Band
---
VALLEY VIEW
Get an especially relevant sneak peek at what is happening at Valley View:    If you like romance and intrigue, this is the place for you.  ENJOY!!
EARN EXTRA CASH

Most Noteworthy: Are you always looking for ways to make extra cash? Here is a way that is fun.  You can do it while watching TV.  Take surveys with Mint Vine.  They will deposit money right into your PayPal account.  To try it, click the link.  https://mintvine.com/users/register/5266f23a8ec2a448530101
Disclaimer:  Everything written in this publication is the opinions of the writer and not that of the sponsors, advertisers or this publication.