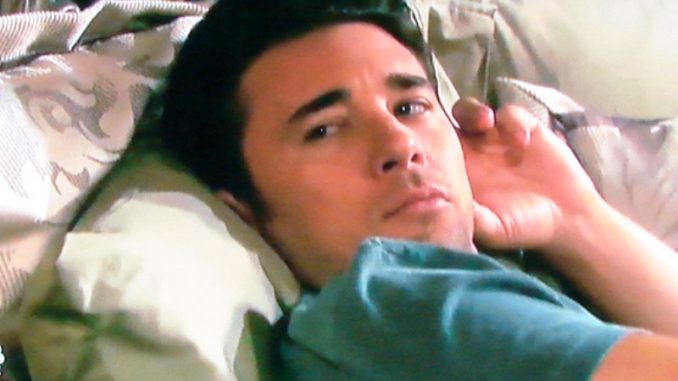 Days of our Lives Soap Spoilers for next week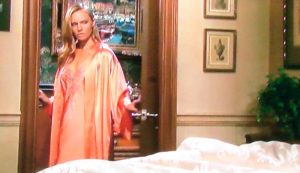 Days of our Lives Soap Spoilers for next week tells us that tensions grow between the two most prominent families in Salem.
Is Valerie hiding another man or is Valerie hiding a grown child? Perhaps a grown child that Abe fathered?
Jennifer wants to be a more active grandmother for Thomas and babysits him while Chad and Abigail go out on a date.
Hope goes on the run and Hattie helps her do it.
Deimos once again proposes to Nicole and this time she says yes.
Brady is still not 100% secure about his Uncle.  In the meantime, he struggles trying to get close to Holly and Nancy does her best to keep him away.
Abigail hears conversations between Dario and Chad that makes her uncomfortable,
Anna is back in time for her and Marlena to get into some trouble together.
Stefano is alive for now but not for long if Anna has her way.  Carrie and Austin have to get involved to save Marlena.
Chloe finally emerges from her stroke coma and wants to tell Nicole the truth.  Will she or will she continue to hold Deimos against her?
JJ is investigating Eddie and questions Gabi about her Dad and brother.
ENJOY THE SOAP OPERA WRAP UP OF 2016
---
VALLEY VIEW
Get an especially relevant sneak peek at what is happening at Valley View:    If you like romance and intrigue, this is the place for you.  ENJOY!!
EXTRA CASH
Most Noteworthy: Are you always looking for ways to make extra cash? Here is a way that is fun.  You can do it while watching TV.  Take surveys with Mint Vine.  They will deposit money right into your PayPal account.  To try it, click the link.  https://mintvine.com/users/register/5266f23a8ec2a448530101
FAMILY HEALING from Australia to America: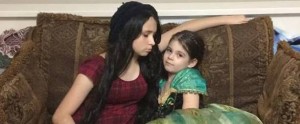 After a summer of separation and homelessness because of a horrific attack on my daughters home and family, I am trying to raise funds to bring them home for a much needed vacation of healing.  I have not seen my 6 year old granddaughter since she was 1.  I can't travel to Australia because my husband has medical issues.  Them coming here is the only way we will see them.  I started this Go Fund Me to help with the extraordinary expense.  I have been saving for over 1 year and at this rate, it will be several more years until I see them.  With your help I hope to have them here for Ashlee's 16th birthday in October of 2017.
Disclaimer:  Everything written in this publication is the opinions of the writer and not that of the sponsors, advertisers or this publication.