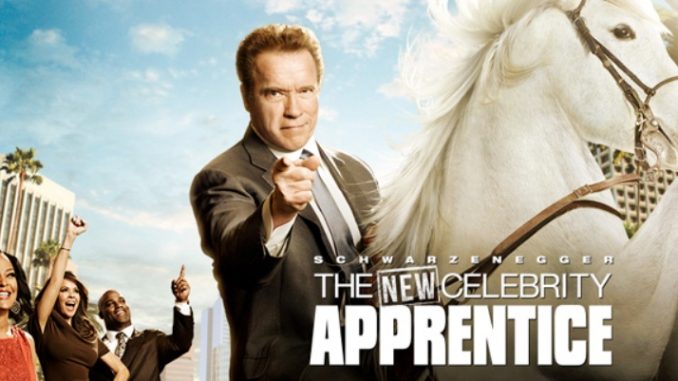 America boycotting Celebrity Apprentice because executive Producer Donald Trump
America boycotting Celebrity Apprentice because executive Producer Donald Trump.  That is correct.  There is an active online campaign to boycott this reality show because of its credentials.
The boycott has nothing to do with Arnold Schwarzenegger
First of all, this boycott has nothing to do with Schwarzenegger.  He happens to have gotten caught in the fall out.  America is tired of this old reality show.  In addition, it does not want to line the interior of Donald Trumps wallet.
Trump thinks low ratings are because of him
He would be right but not the way he thinks.  He thinks it is because he is missed when in fact, it is because he is still involved in the show.  Sorry Arnold, nothing personal.
Wow, the ratings are in and Arnold Schwarzenegger got "swamped" (or destroyed) by comparison to the ratings machine, DJT. So much for….

— Donald J. Trump (@realDonaldTrump) January 6, 2017
being a movie star-and that was season 1 compared to season 14. Now compare him to my season 1. But who cares, he supported Kasich & Hillary

— Donald J. Trump (@realDonaldTrump) January 6, 2017
Donald Trump ridicules Arnold for not politically supporting him
Trump continue to mock Arnold for daring not to support him in the election basically telling America we should not care about Arnold because he had the audacity to support someone other than him.  Has their ever been another human on this planet with a bigger ego than Donald Trump?
The real Donald Trump please stand up
Donald Trump stand up over and over again in his Twitter feed.  The real Donald Trump sits there at the ready salivating and eager to attack anyone that is not 100% pro Trump.  If this doesn't scare American's worse than Putin's interference in the election, I don't know what will.
---
VALLEY VIEW
Get an especially relevant sneak peek at what is happening at Valley View:    If you like romance and intrigue, this is the place for you.  ENJOY!!
EXTRA CASH
Most Noteworthy: Are you always looking for ways to make extra cash? Here is a way that is fun.  You can do it while watching TV.  Take surveys with Mint Vine.  They will deposit money right into your PayPal account.  To try it, click the link.  https://mintvine.com/users/register/5266f23a8ec2a448530101
FAMILY HEALING from Australia to America: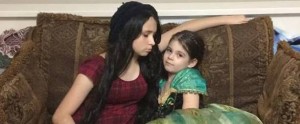 After a summer of separation and homelessness because of a horrific attack on my daughters home and family, I am trying to raise funds to bring them home for a much needed vacation of healing.  I have not seen my 6 year old granddaughter since she was 1.  I can't travel to Australia because my husband has medical issues.  Them coming here is the only way we will see them.  I started this Go Fund Me to help with the extraordinary expense.  I have been saving for over 1 year and at this rate, it will be several more years until I see them.  With your help I hope to have them here for Ashlee's 16th birthday in October of 2017.
Disclaimer:  Everything written in this publication is the opinions of the writer and not that of the sponsors, advertisers or this publication.