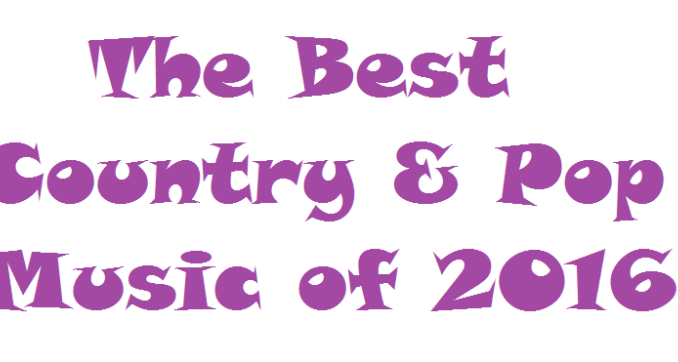 2016 Country and Pop Music Best of the Best Wrap Up
2016 Country and Pop Music Best of the Best Wrap Up. What are some of the songs that made the cut in 2016?  Who is the best of the best in the country and pop world?  The one thing that soothes the soul is music. Which music did its best to sooth the soul in 2016?
2016 Country Music Top 10
The top 10 songs in the world of country music in 2016 are:
10.  "Think of You" Chris Young featuring Cassadee Pope
9.   "Forever Country" Various Artists
8.   "Nobody to Blame" Chris Stapleton
7.   "Vice" Miranda Lambert
6.   "Peter Pan" Kelsea Ballerini
5.  "Head Over Boots" Jon Pardi
4.  "Different For Girls" Dierks Bentley featuring Elle King
3.  "My Church" Maren Morris
2.   "Blue Ain't Your Color" Keith Urban
1.   "Humble and Kind" Tim McGraw
Honorable Mention Albums
Here are a few albums that should be receive an honorable mention and checked out.
TOP 10 BILLBOARD HITS
 "Love Yourself," Justin Bieber
 "Can't Stop the Feeling!,"Justin Timberlake
 "The Sound of Silence," Disturbed
 "I Want To Write You a Song," One Direction
 "This Town," Niall Horan
 "Perfect Illusion," Lady Gaga
 "False Alarm," The Weekend
 "Setting the World on Fire,"Kenny Chesney featuring P!nk
 "Cake By The Ocean," DNCE
 "Starboy," The Weekend featuring Daft Punk
The TOP 10 ALBUMS from BILLBOARD
Hamilton, Original Broadway Cast
Joanne,Lady Gaga
Starboy, The Weekend
Black, Dierks Bentley
Blue Neighbourhood,Troye Sivan
Tangled Up, Thomas Rhett
25, Adele
Purpose, Justin Bieber
Last Year Was Complicated, Nick Jonas
Blackstar, David Bowie
In conclusion, 2016 was a very good year for great music. However it was a horrific year when it came to losing beloved music artists but that list will be in a different article.  That wraps up the 2016 Country and Pop Music Best of the Best Wrap Up
Check out the 2016 Country Pop Music Wrap Up Video
---
VALLEY VIEW
Get an especially relevant sneak peek at what is happening at Valley View:    If you like romance and intrigue, this is the place for you.  ENJOY!!
EXTRA CASH
Most Noteworthy: Are you always looking for ways to make extra cash? Here is a way that is fun.  You can do it while watching TV.  Take surveys with Mint Vine.  They will deposit money right into your PayPal account.  To try it, click the link.  https://mintvine.com/users/register/5266f23a8ec2a448530101
FAMILY HEALING from Australia to America: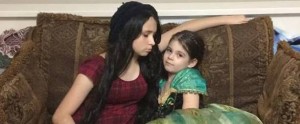 After a summer of separation and homelessness because of a horrific attack on my daughters home and family, I am trying to raise funds to bring them home for a much needed vacation of healing.  I have not seen my 6 year old granddaughter since she was 1.  I can't travel to Australia because my husband has medical issues.  Them coming here is the only way we will see them.  I started this Go Fund Me to help with the extraordinary expense.  I have been saving for over 1 year and at this rate, it will be several more years until I see them.  With your help I hope to have them here for Ashlee's 16th birthday in October of 2017.
Disclaimer:  Everything written in this publication is the opinions of the writer and not that of the sponsors, advertisers or this publication.